DAY 1: Phoenix to Tokyo
This was it, after a year of planning, we were finally headed for the Land of The Rising Sun. Japan. But first, we needed to make it through a grueling 12 hour plane ride. Brian and I departed Phoenix at 7am on Thursday morning and had a quick layover in LA before making our way across the Pacific Ocean to Tokyo.
In the weeks leading up to our trip I hydrated myself with Airborne after Airborne and washed my hands with disinfectant like it was the plague. I avoided anyone who sniffled even a little bit and cringed at the sound of someone coughing. I wasn't about to get sick on this once in a lifetime trip. I made it to the day of our flight with no inkling of any sickness. Now I just had to survive the flight. Planes are notorious for being a cesspool of germs and breeding grounds for bacteria. As we boarded the plane, I had my hand sanitizer and disinfectant wipes in hand…but then my heart sank into my stomach. Our seat neighbor for the next 12 hours was an older Asian man wearing a medical face mask. His eyes were watering, his nose running, and his throat scratching. Why? Why out of everyone on this plane did we have to sit next to the sick guy? I took out my disinfectant wipes and started wiping down the seats, the tray tables, and the arm rests. He probably thought I was a maniac germaphobe, but I didn't care. I'm not normally a clean freak, but when I spend this much time and money planning a trip, I was going to do anything in my power to prevent myself from getting sick.
We got through the flight with the help of a few movies and about 6 episodes of The Walking Dead. Before we knew it, we were making our decent into Narita Airport. We arrived on Friday at 4pm. Japan is 16 hours ahead of Arizona. So although we left Thursday morning (Arizona time), we didn't arrive in Japan until Friday night (Japan time). We were off the plane, through immigration, and had our bags within about an hour.
We decided to take the Narita Express train to the Tokyo Station and from there get a taxi to our hotel, Park Hotel Tokyo in Shiodome. It was easy enough getting our train tickets and finding our platform. After about an hour ride, we made it to the Tokyo Station. I was immediately caught in the middle of a massive school fish. Not a literal school of fish, but pretty darn close. There were SO many people swiftly walking in an effortless order, each person knowing exactly where they were going. Brian and I stood there, lost and confused, and realized very soon that the Tokyo Station was multiple levels tall. We thought that if we just went up, that we would make it to the top and could find our way out. Hauling our 2 giant suitcases and our carry-on luggage, we struggled our way up multiple flights of escalators and stairs, only to realize that the top floor was not ground level, that it was a few floors above the ground. We needed to go back down. At this point I was frustrated and I actually started throwing my bags down the stairs (hey, I had just gotten off a 12 hour flight and was lost in the Tokyo Station!). We finally found the ground level and made our way to the exit by following signs for "Taxi" (it took us about 30 minutes just to find the station exit!).
I knew that getting around in Tokyo was going to be a challenge, especially with the distinct language difference. Anyone that knows me, knows that I plan like a crazy person. I design every detail of an itinerary like it is the blueprints for the Taj Mahal. I leave no "t" uncrossed and no "i" undotted. With just a short two weeks in Japan, I wanted to make sure we were taking advantage of all of our time. And so, before we left home I printed out pages of pictures with the names of our destinations in both English and Kanji. I had a page for each of our hotels, for each temple we wanted to visit, for each garden, shrine, and restaurant. It worked out flawlessly. We waved down a cab, practiced our "konichiwa!" and I handed him a photo of the Park Hotel Tokyo with the Kanji and English address. He nodded and we were off!
We arrived at the Park Hotel Tokyo at around 6:30pm. I chose this hotel based off TripAdvisor reviews and its proximity to the Shiodome and Shimbashi Stations. I booked through hotels.com and got a great early booking discount. The hotel was beautiful, sitting on the 25th floor of the Shiodome Tower and decorated with paintings and sculptures from local artists. Our room was on the 30th floor and was small compared to American hotels, but spacious enough. As we walked in we were immediately stunned by a gorgeous view of the Tokyo Tower sparkling in the night.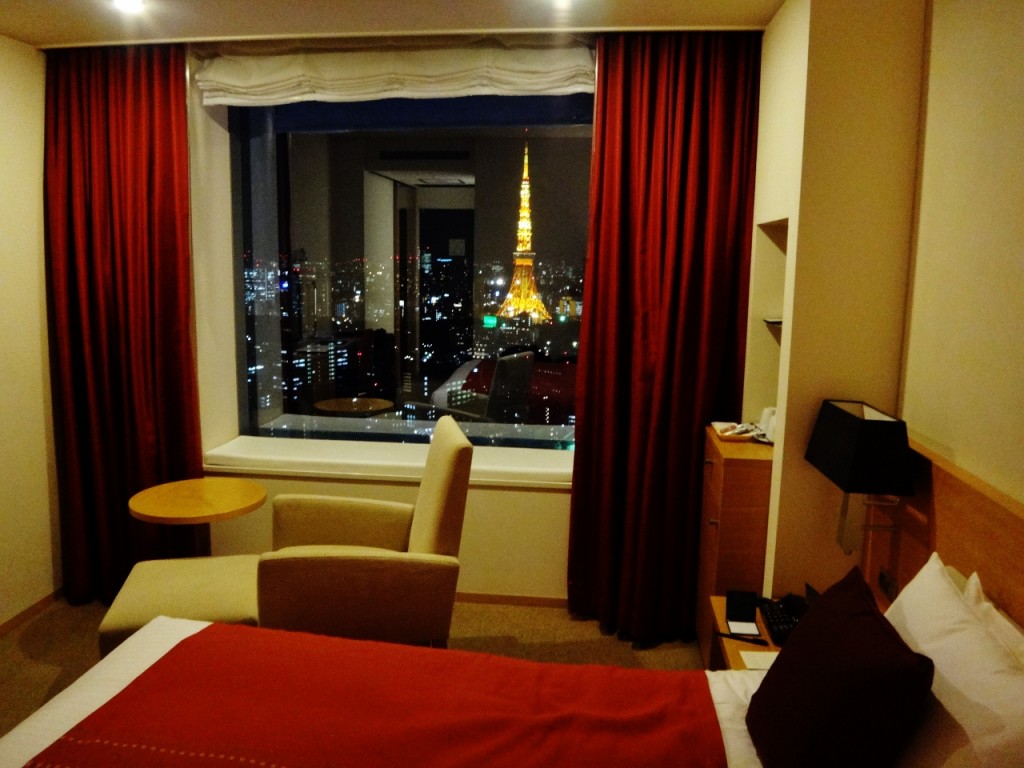 The view more than made up for the lack of space. We spent some time unpacking a few things and showering before grabbing a quick dinner in one of the hotel's restaurants. We were exhausted from traveling (and the time difference) but we managed to stay up for a couple of hours and fell asleep around 9pm.
TRAVEL REVIEW: Park Hotel Tokyo

 Above Average
I was worried about jet lag, but we surprisingly got a great night's rest and were excited to get out and start exploring the city for our first full day in Tokyo…
DAY 2: Tokyo – Markets, Temples, Gardens, and Anime
A few months before we left, I contacted The Backstreet Guides in Tokyo. I found them through TripAdvisor and liked their local, personalized service with small groups. New to big cities and public transportation, we thought it would be nice to have a local show us around on our first day, to get our bearings. I arranged a private full day tour for our first day in Tokyo. Our guide, Rie, met us in our hotel lobby at 9am and was very excited to see us – we knew we would have fun with her! Our first stop was the Tsukiji fish market, which was only about a 15 minute walk from our hotel. We knew we were getting close when we were overwhelmed with a very potent fishy smell.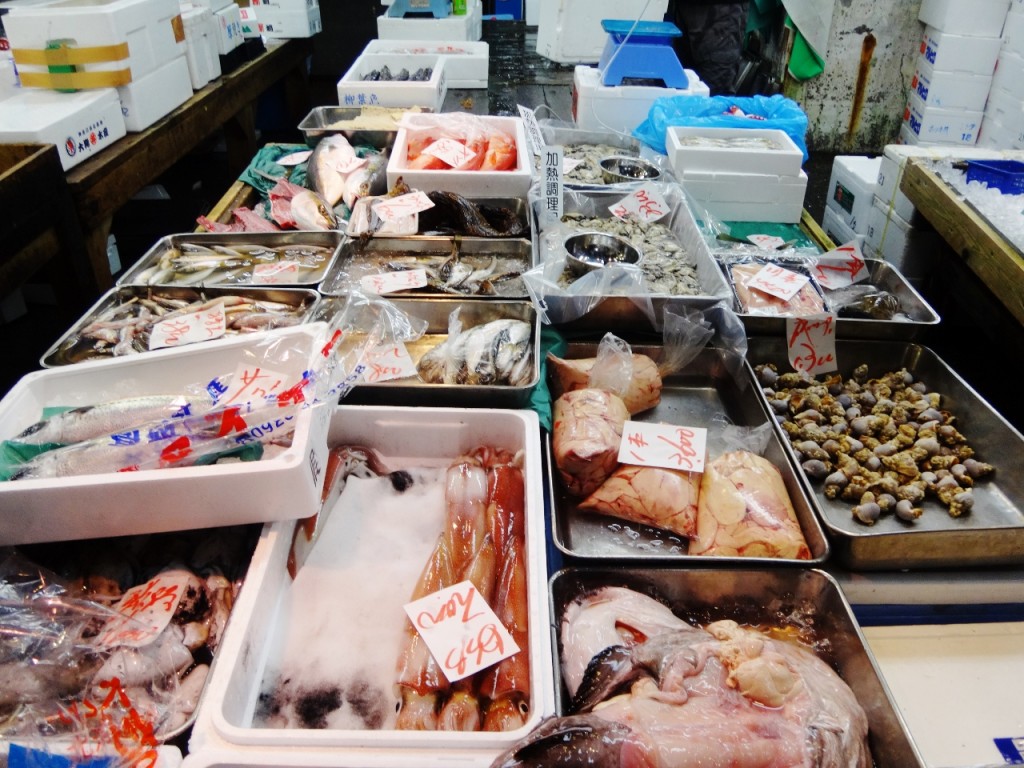 Rie told us that we would be visiting the inner market first, followed by a tour of the outer market with a sushi breakfast at one of her favorite restaurants. We made our way into the busy inner market, which was for commercial selling. There was a lot of activity in this area of the market and it was hard not to feel like we were in the way most of the time, but everyone made us feel welcomed.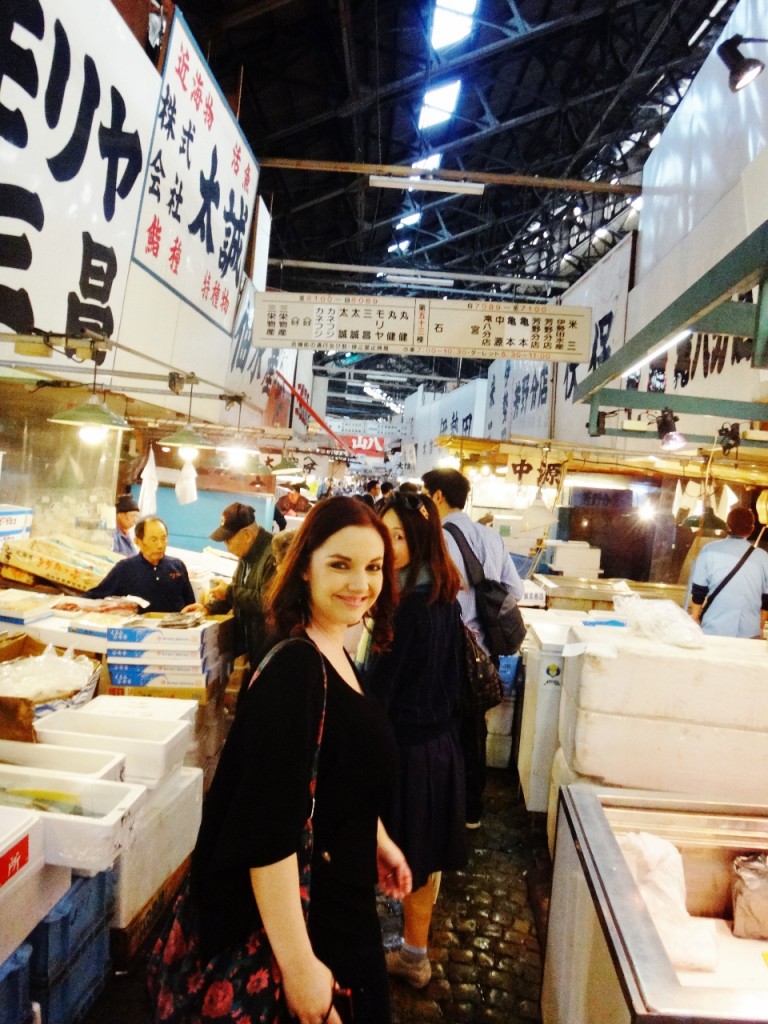 It was fun watching the different vendors butchering fish and showing off their catches of the day. The high energy of the bustling market was amazing. We wondered around in awe of the many variety of sea life for sale, much of which we had never seen before.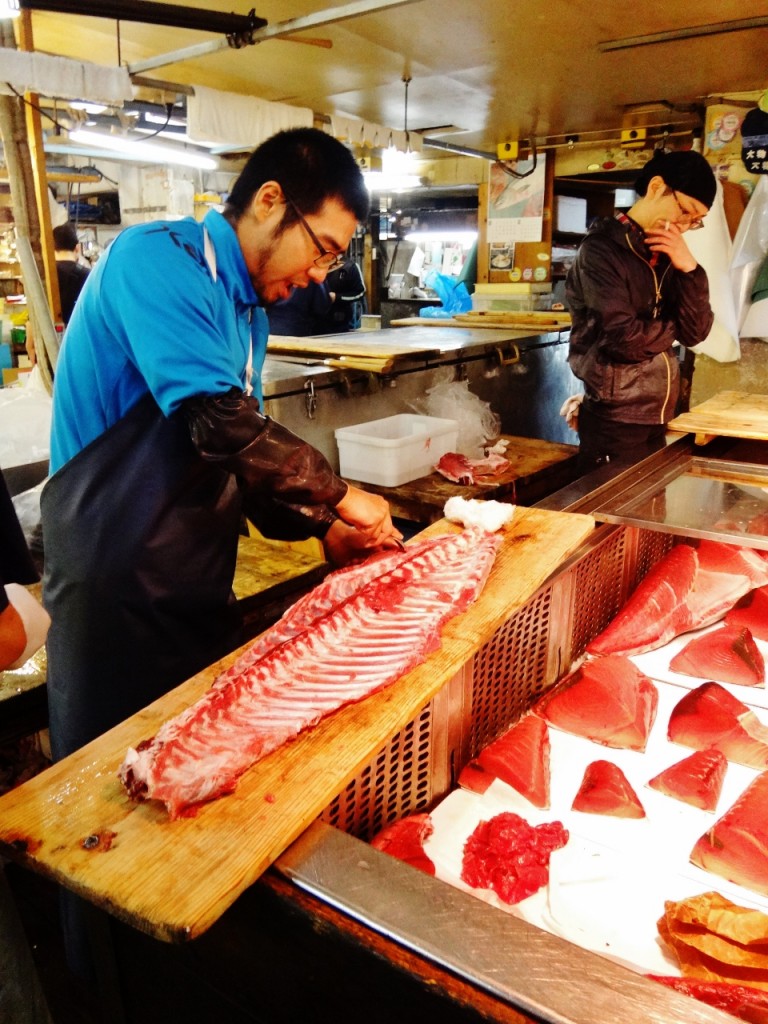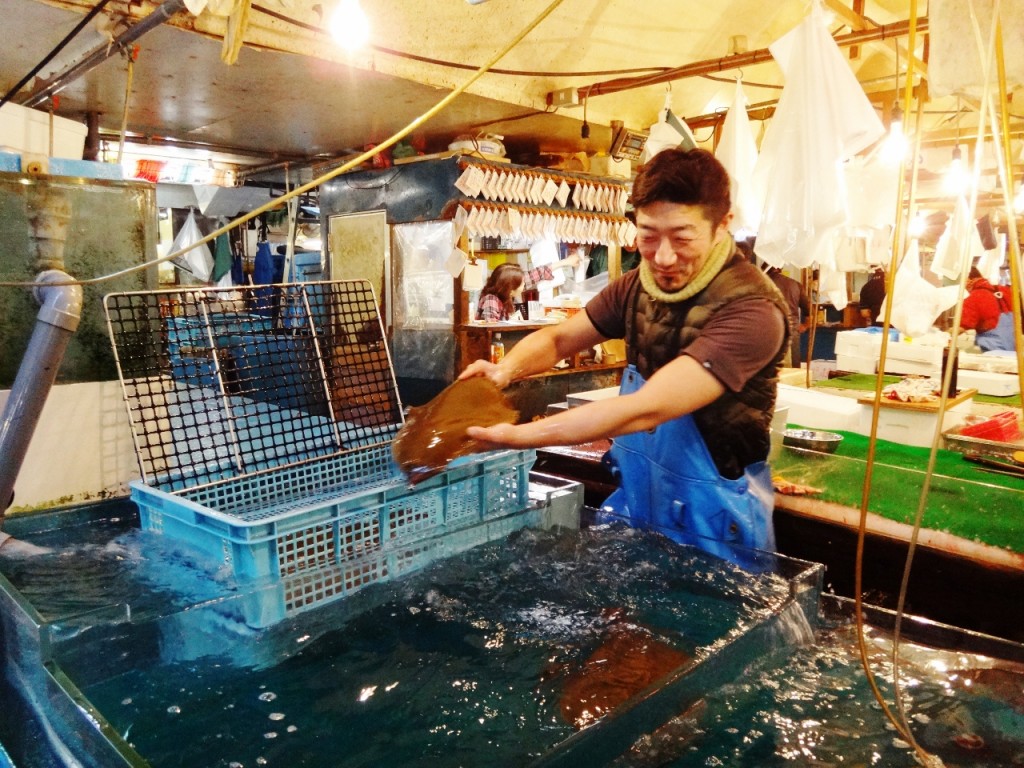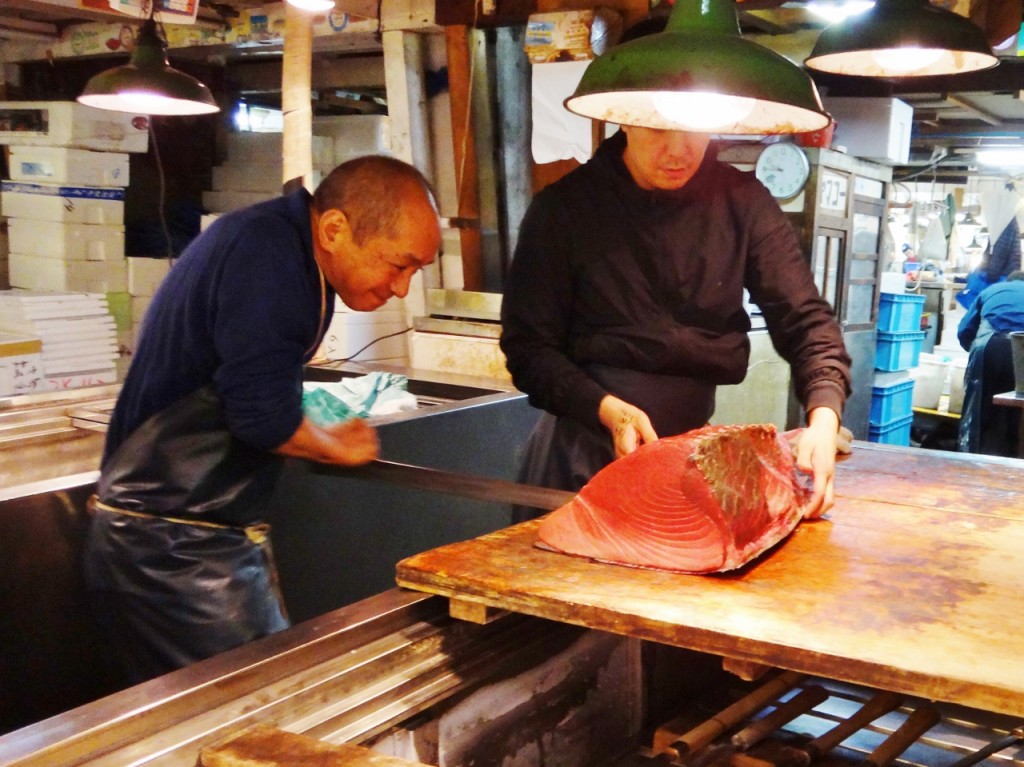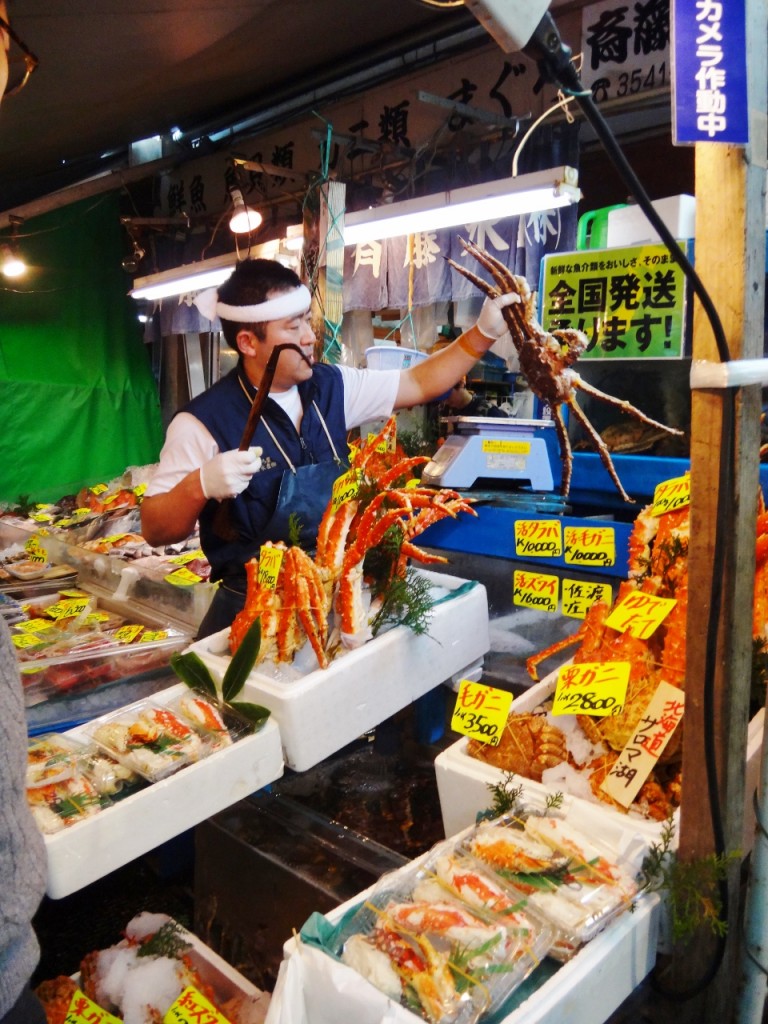 TRAVEL REVIEW: Tsukiji Fish Market

 Trip Highlight!
Rie then lead us to the outer market, where items were sold in much smaller quantities for the general public. As we walked around, we sampled many different things including roasted peanuts, dried fruits, small pieces of cooked seafood, and other unfamiliar items.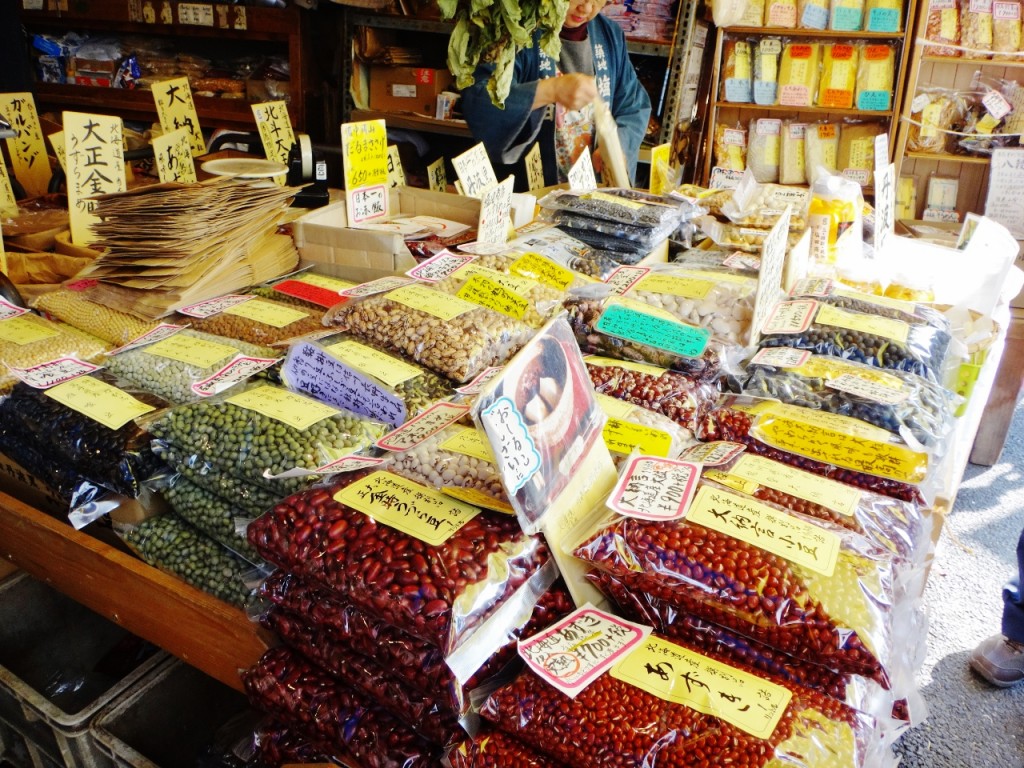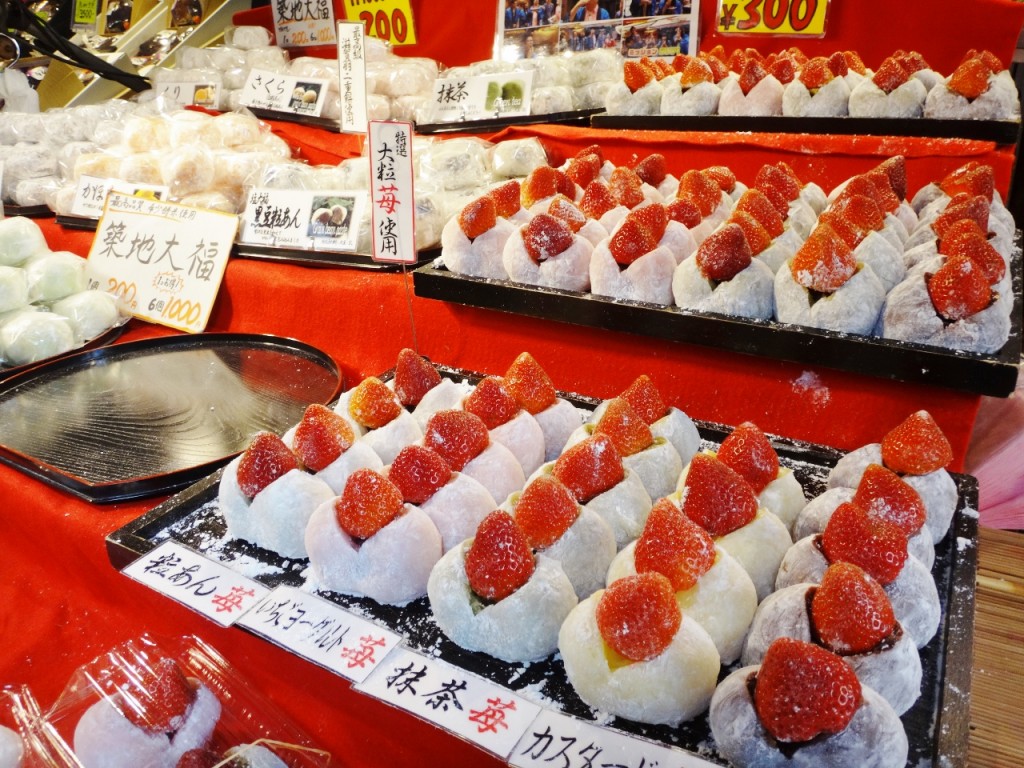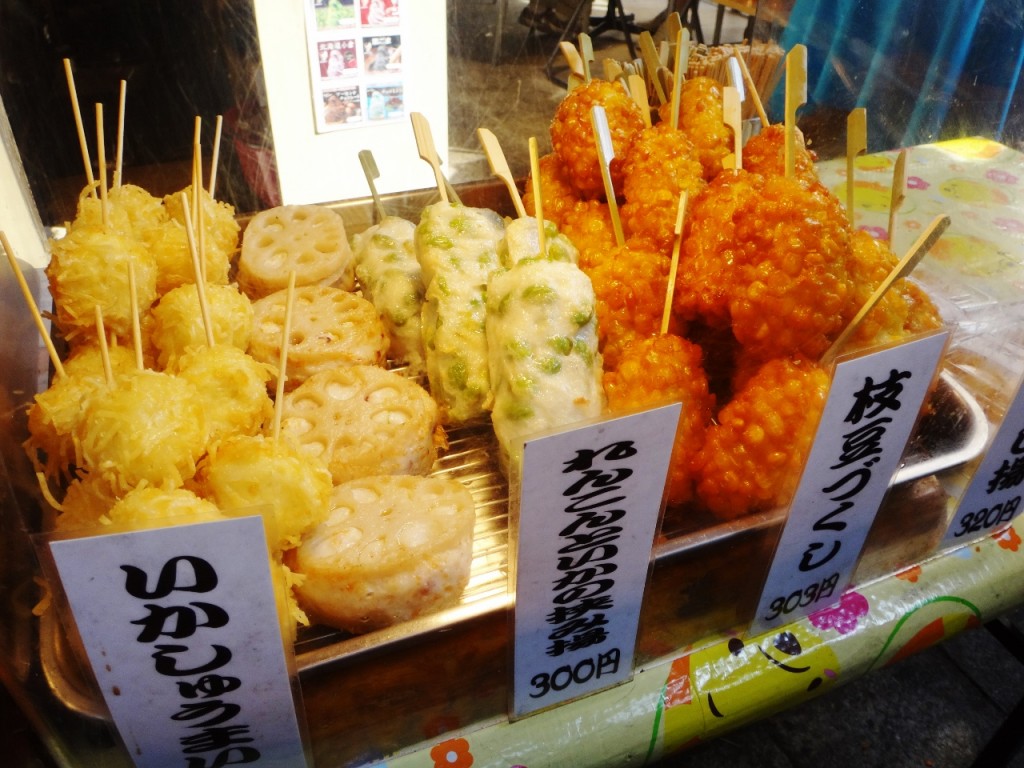 Before we knew it, we had arrived at a sushi restaurant that Rie told us was one of the oldest in the area. We were lead up several small flights of stairs to the 3rd floor of the restaurant where there were 3 open stools at the sushi bar. We took a seat and watched as the sushi masters gracefully and delicately pieced together every piece of sushi – it was a true art form. We tried a 15 piece sushi sampler which came with a hot bowl of miso soup and hot green tea. Everything was delicious, fresh, and beautiful.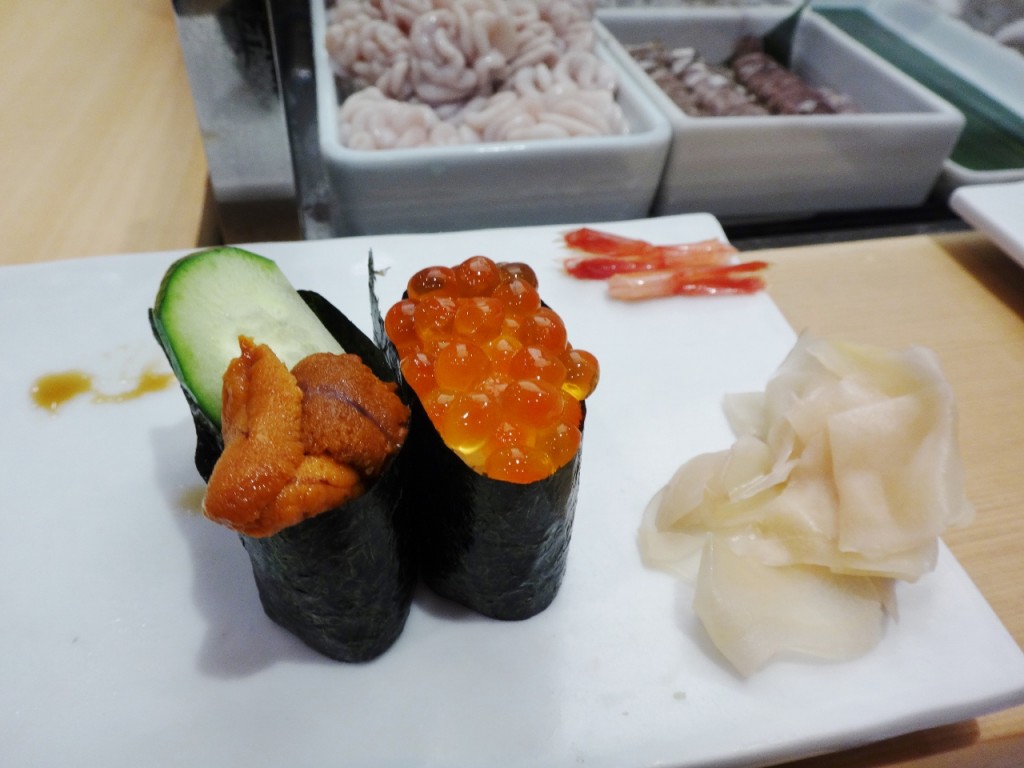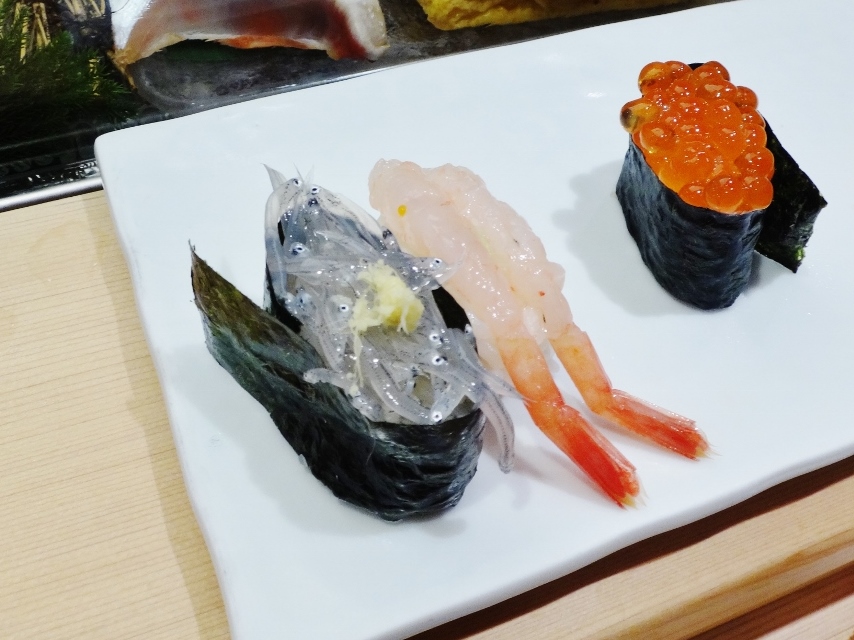 After lunch, Rie lead us through the Ginza area where we made a quick stop at the Kabukicho Theater for some history and photos. As we were walking, this is when I noticed that Tokyo was surprisingly very clean and I never saw any trash littered on the ground. It was really refreshing to be in such a clean big city.
We moved on to Asakusa and took a stroll down Nakamise Dori shopping street towards Sensoji Buddhist Temple.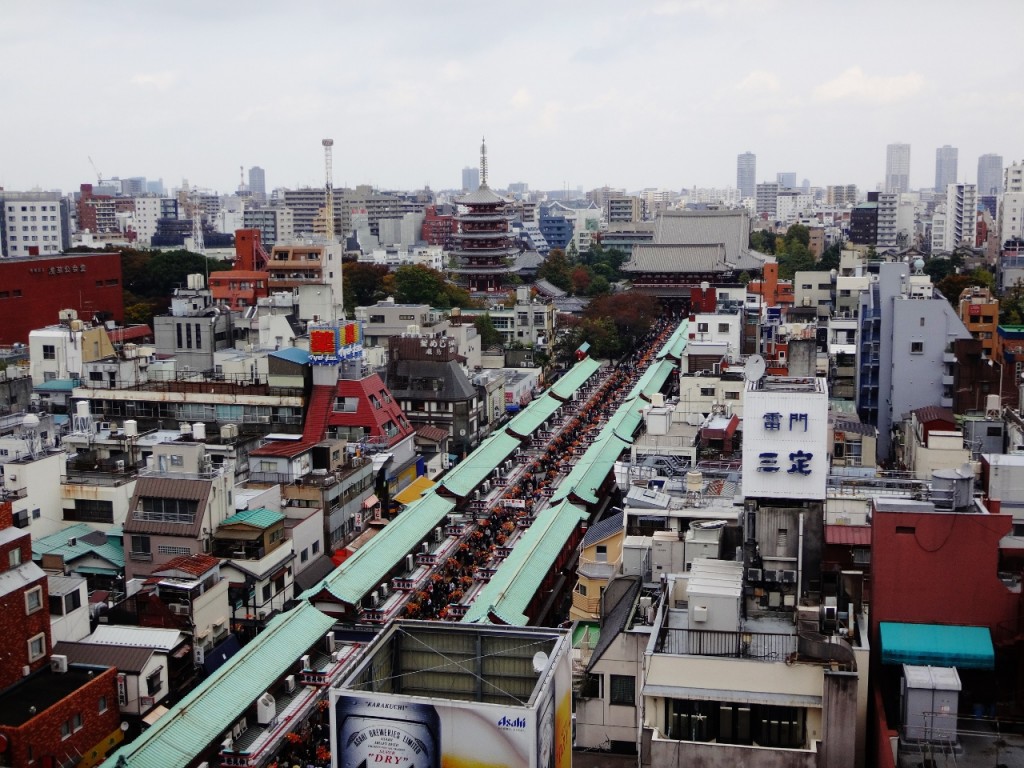 The first thing we noticed as we entered the temple grounds was an area where people were shaking metal cylinders and pulling out sticks. We asked Rie about this and she informed us that it was a luck determining ritual. You shake the cylinder and let one stick slide out. Each stick has a number on it which you match to the same numbered drawer. You open the drawer and pull out a piece of paper which tells you if you have excellent luck, good luck, okay luck, bad luck, or extremely bad luck. Rie explained to us that excellent luck and extremely bad luck were rare and she encouraged us to participate in the activity. I was up first and Rie helped me match the Japanese number on my stick to the correct drawer. I will never forget the horror and shock on her face when she saw the paper that described my fortune – "extremely bad luck!" she cried out! She explained that anyone with bad luck must fold their paper into a small strip and tie to designated post in the temple courtyard, which signifies leaving your bad luck behind. Brian was up next, and of course, he got excellent luck – so maybe we balance each other out!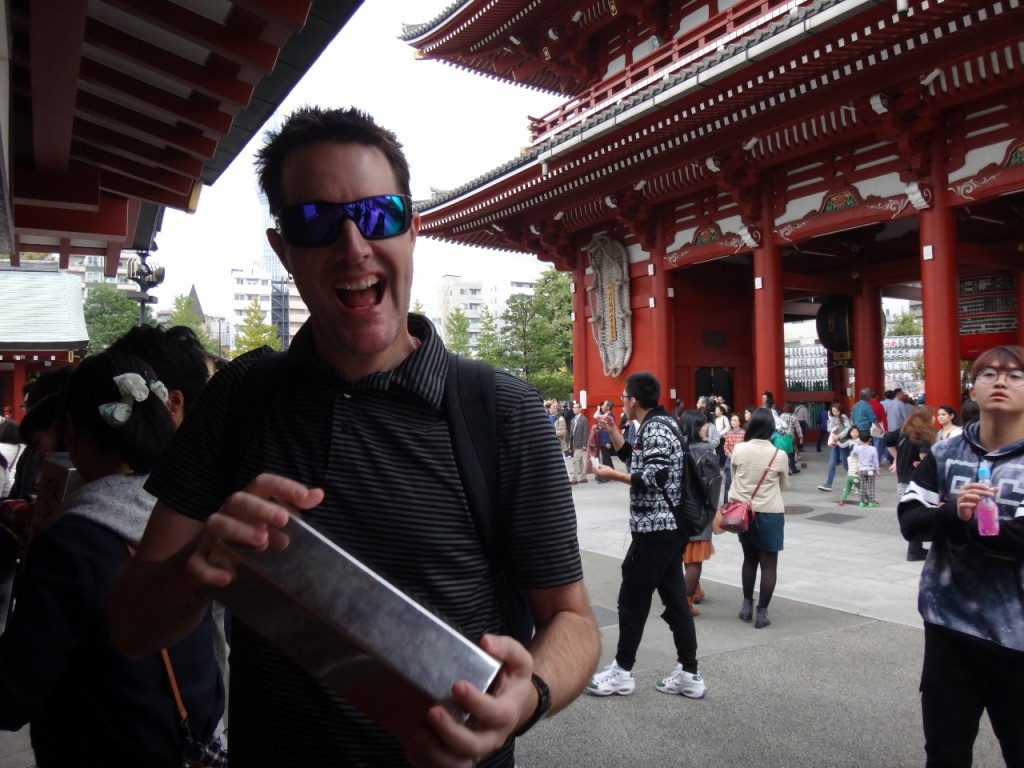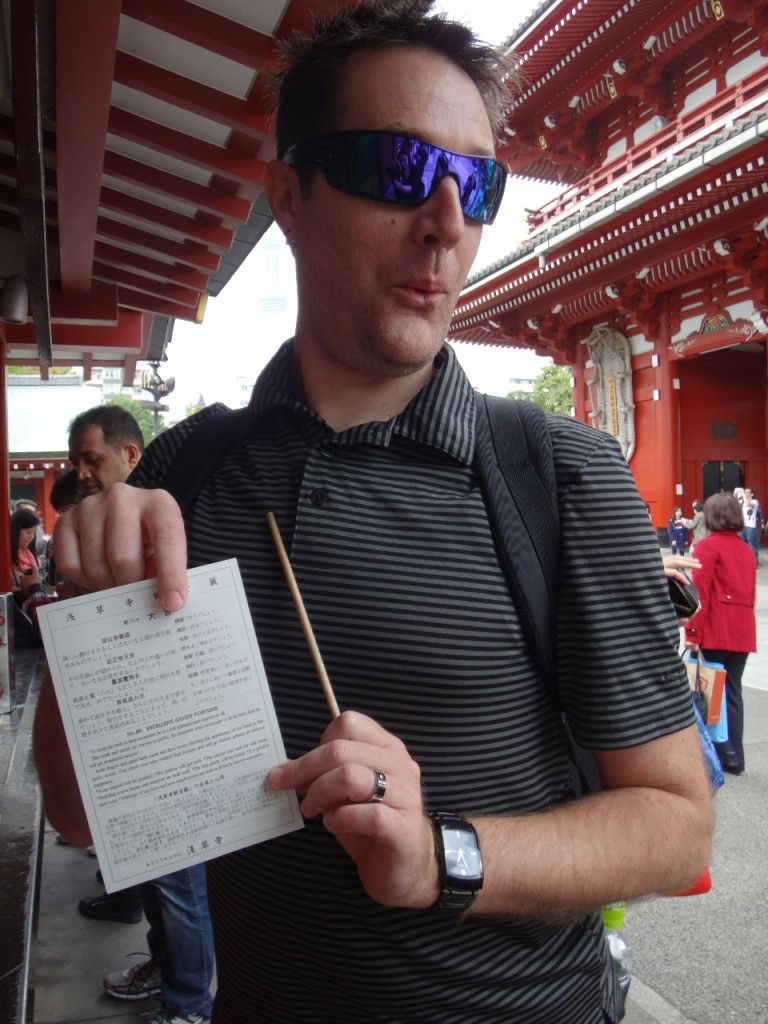 Next, Rie showed us how to purify and cleanse ourselves before entering the temple, by wafting incense smoke on our face and bodies and washing our hands and mouth with water.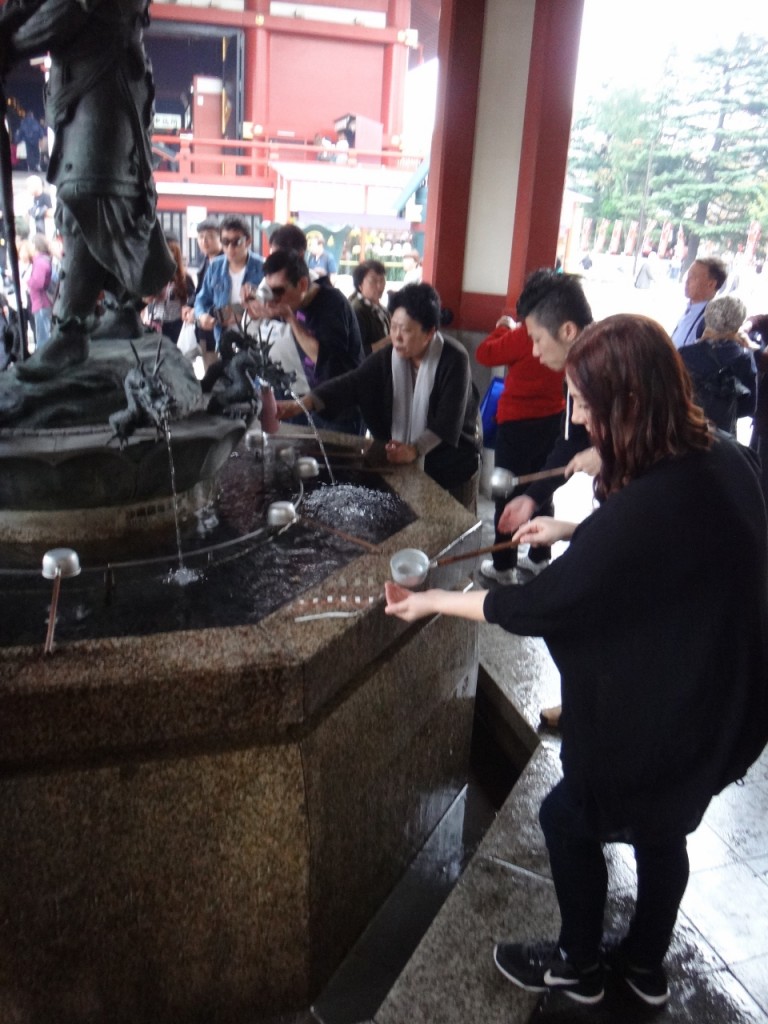 The temple was somehow peaceful even on such a busy day, and I remember being amazed by the beautiful artwork on the temple ceiling.
TRAVEL REVIEW: Sensoji Temple

 Must Do!
Rie then took us to her favorite Japanese garden, Rikugien, which she used to frequent everyday as a small child. I was amazed out how tranquil and quiet the garden was. I could tell that so much thought and care was put in to the upkeep and even noticed people working to make sure every tree and bush was precisely maintained.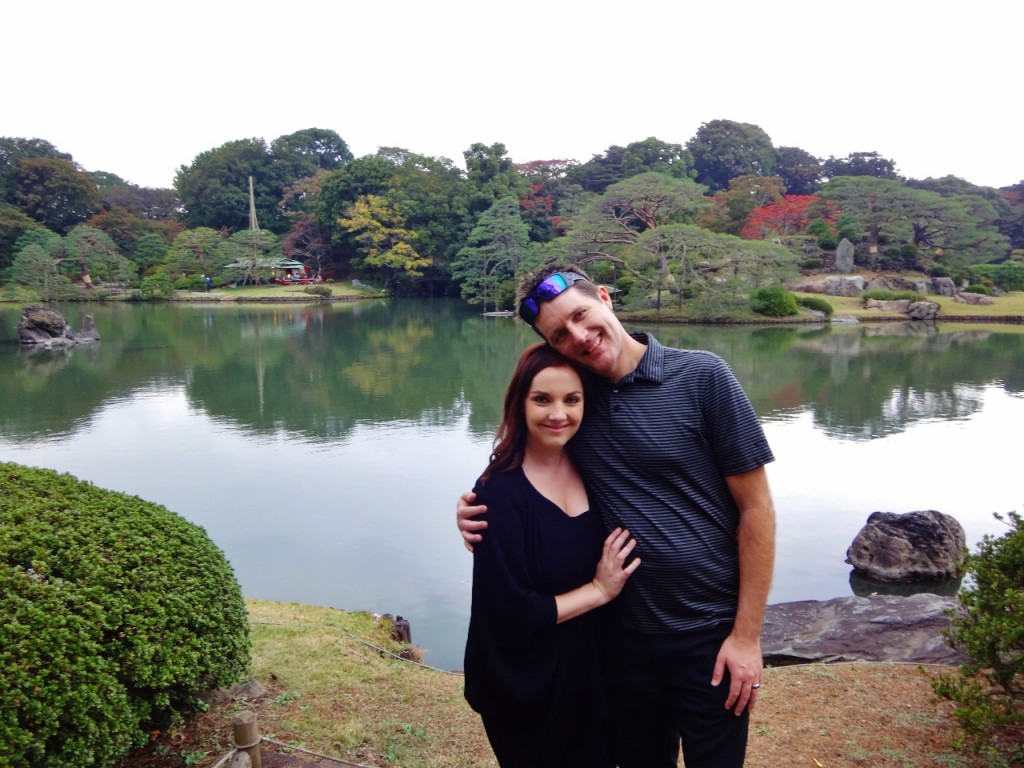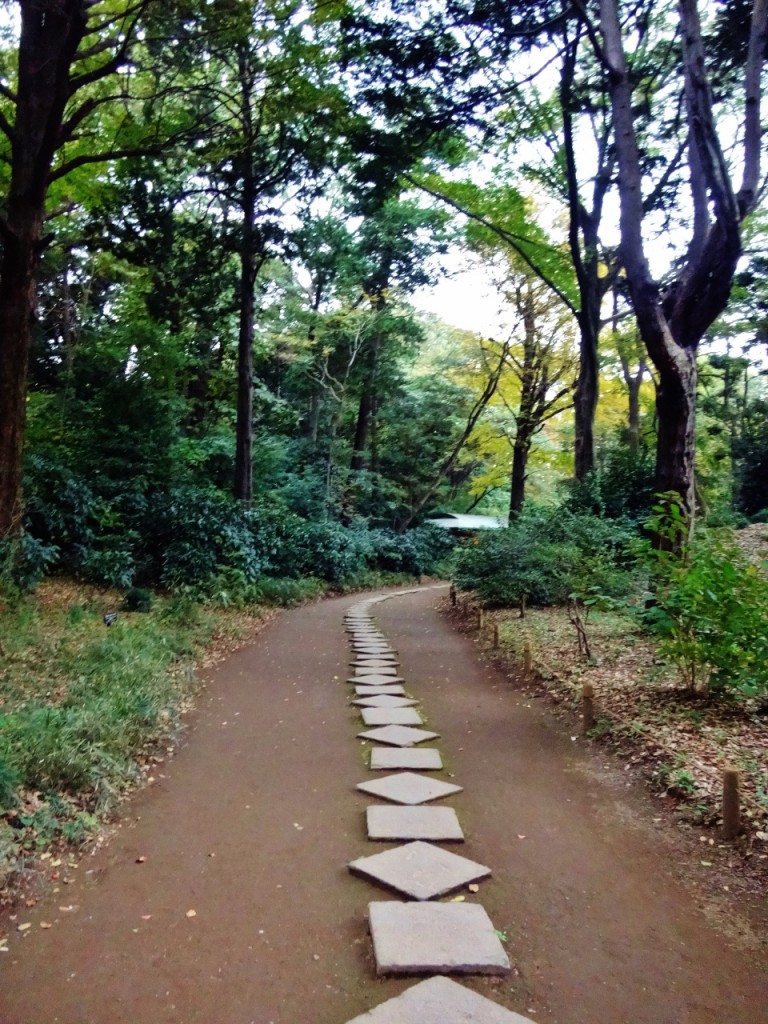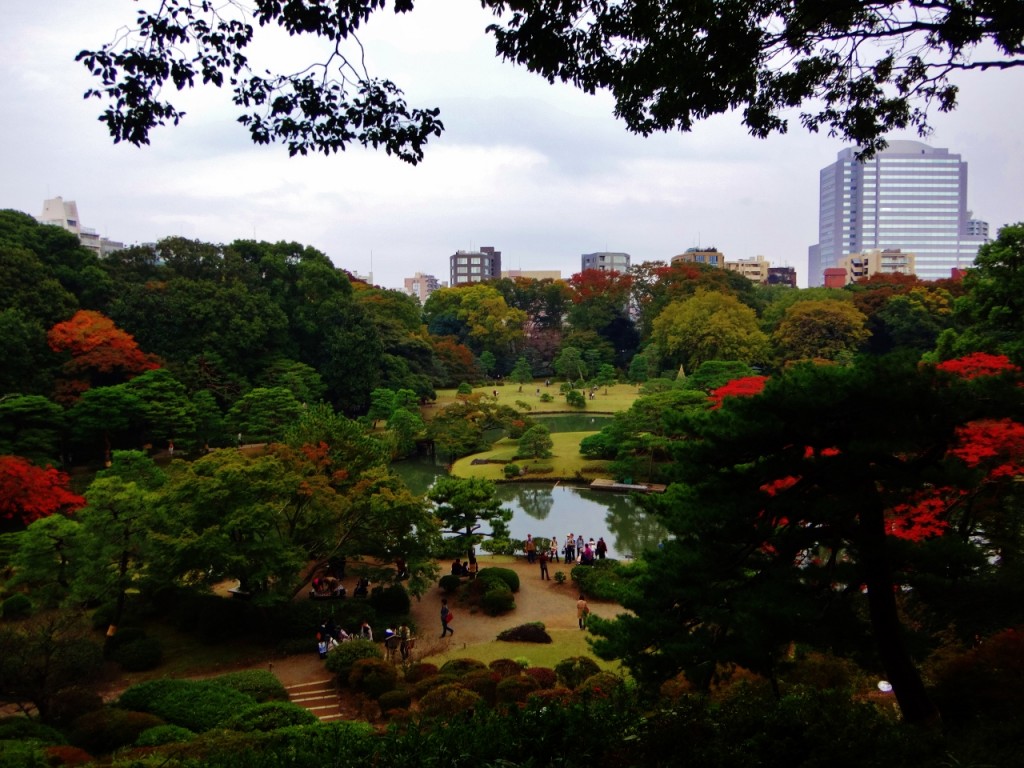 We took a slow walk around the center lake, stopping for some macha green tea and sweets about halfway through. We sat down at the lakeside enjoying our tea for a while and taking in the views. The trees were beginning to change colors and there were a few that already looked like they were at their peak with bright red leaves.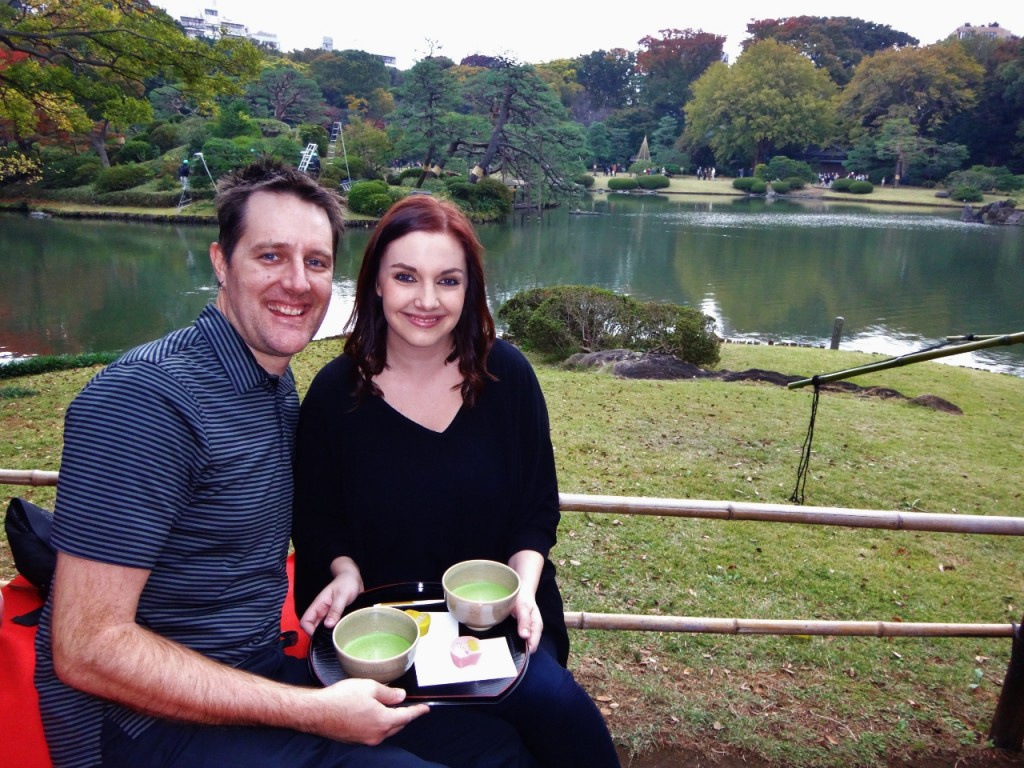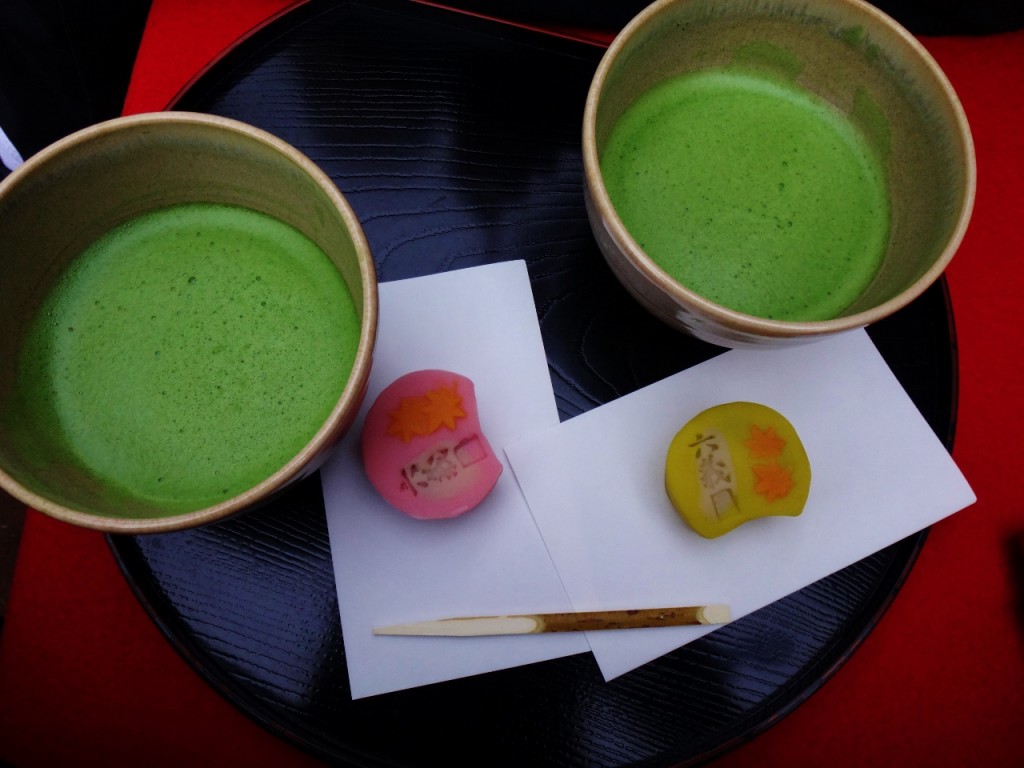 TRAVEL REVIEW: Rikugien Garden

 Must Do!
Our last stop for the day was at Akihabara, known as the electric city. This is what Brian had been looking forward to all day, being the computer nerd that he is.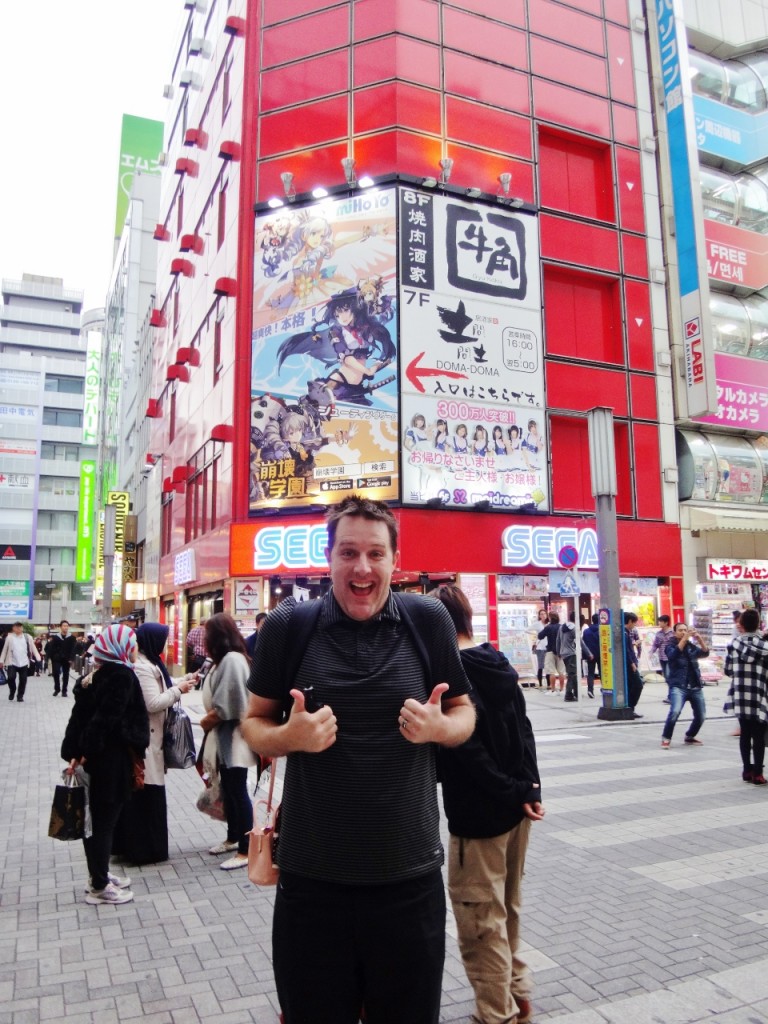 Rie took us to some Anime and Manga stores, electronic stores, and video game stores. Brian was in heaven and didn't know which direction to look – it was definitely a sensory overload for him!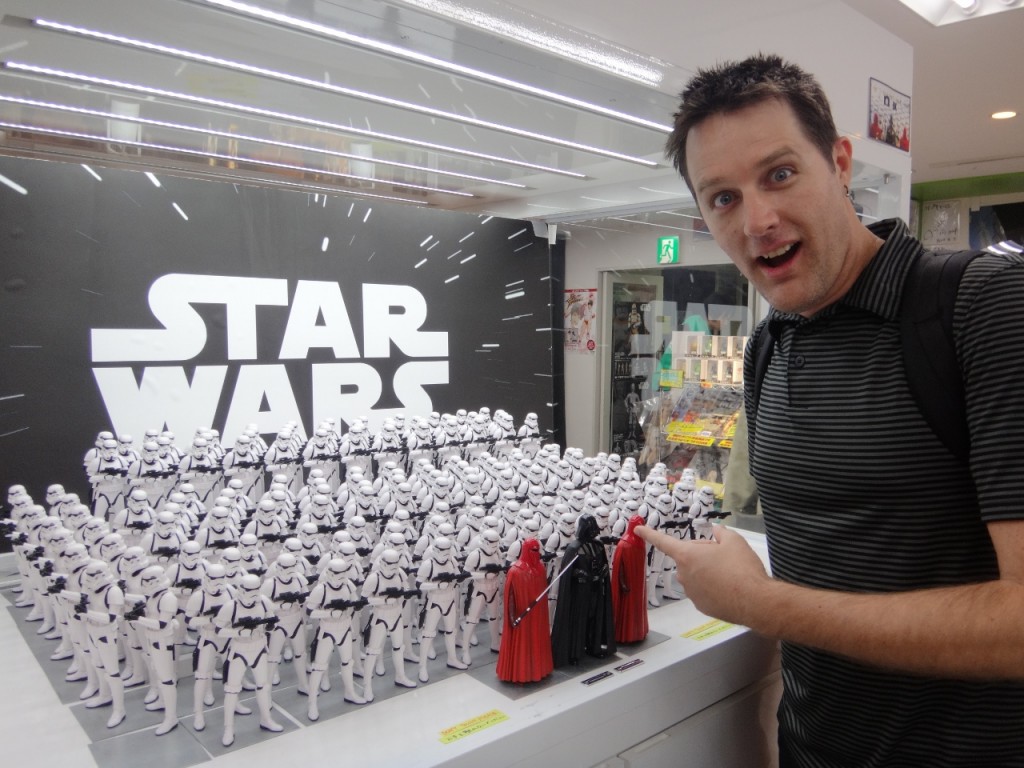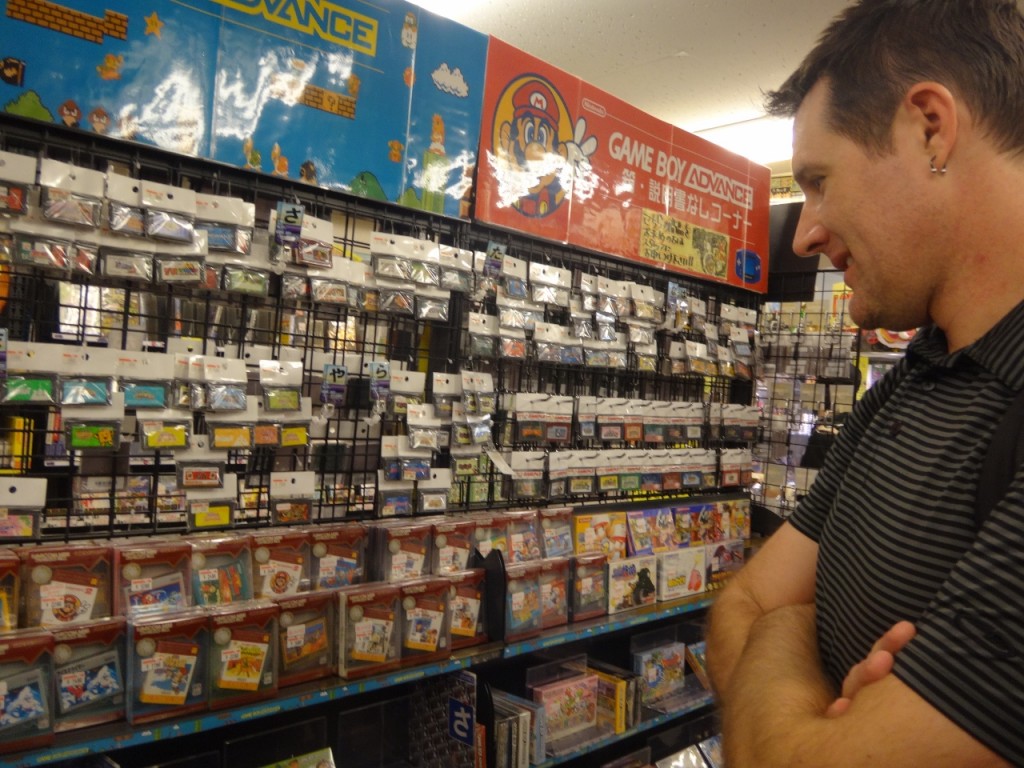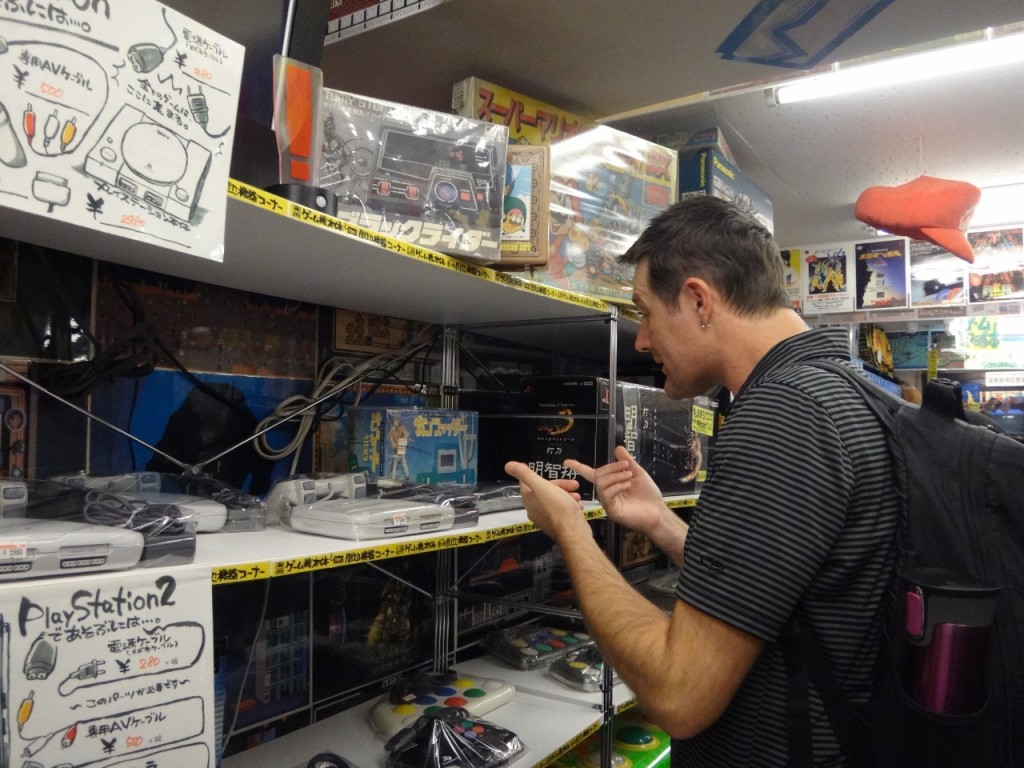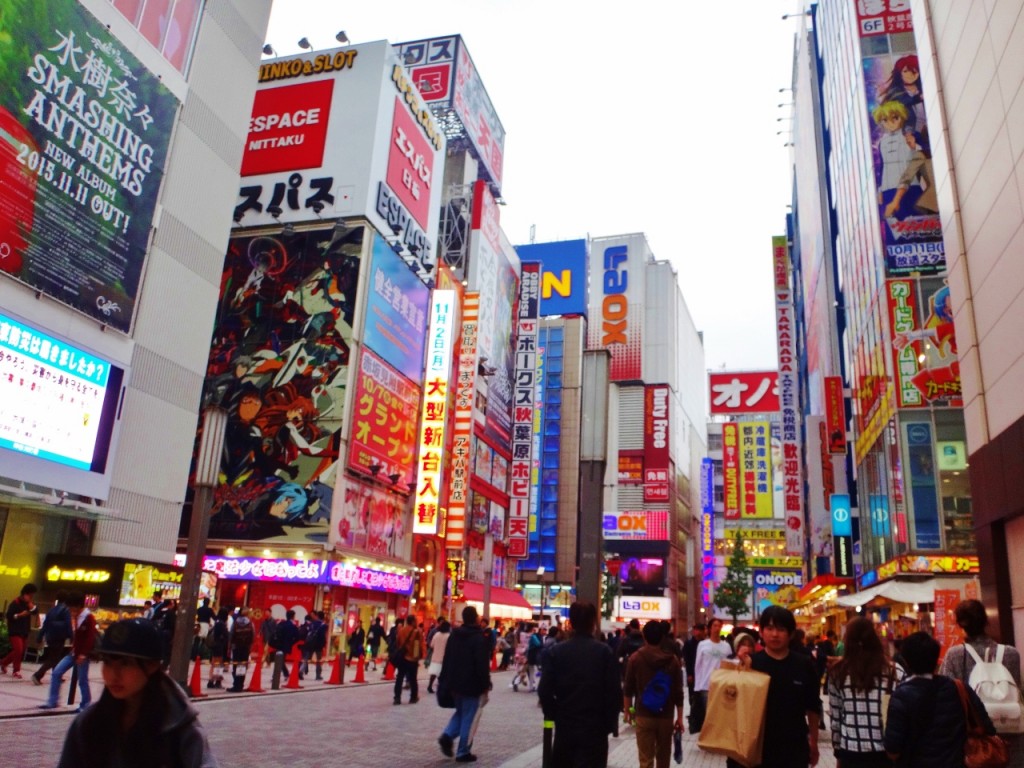 Our guide pointed out some maid cafes, which we had heard about but didn't have the time to stop in any.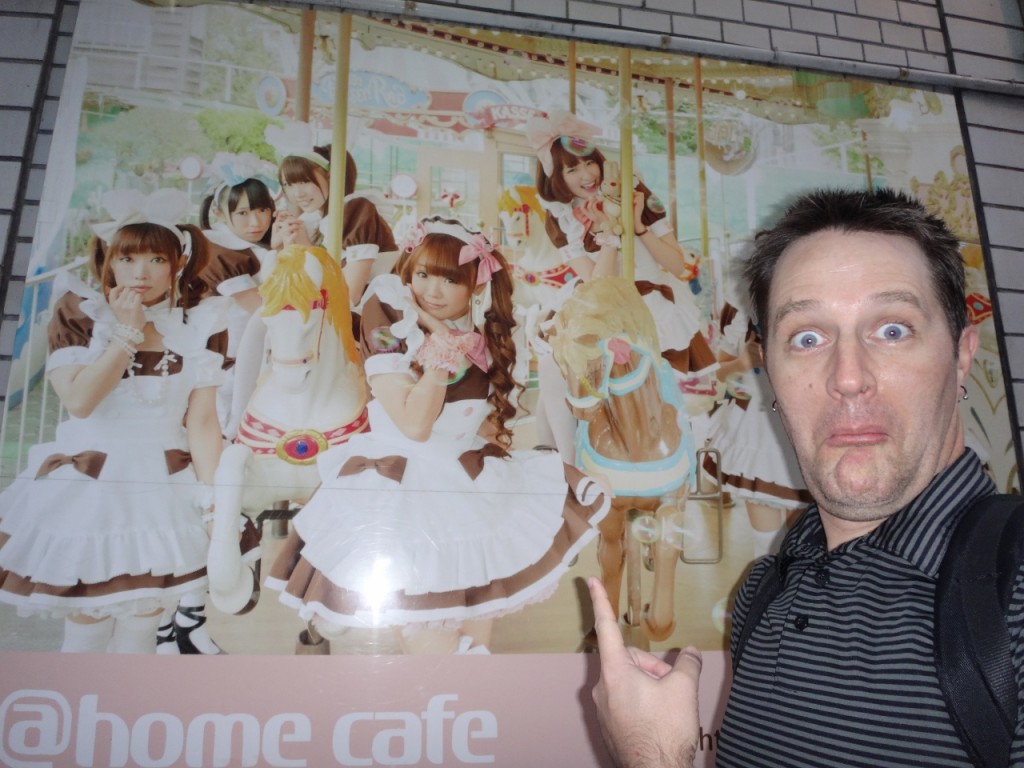 TRAVEL REVIEW: Akihabara

 Must Do!
Rie took us to a Purikura photo booth machine, which I think is some kind of "beautifying" photo machine that makes you look like an anime character. We had a lot of fun doing a quick photo-shoot and decorating our head-shots with all sorts of computer generated designs. The booth printed out two sets of paper strips with our photos – a fun souvenir from the day!

TRAVEL REVIEW: Purikura Photo Booths

 Only if you have time
By this time it was 5pm and tour had come to an end. We asked Rie if she could point us in the direction of a ramen restaurant. We were hungry and wanted to try some ramen for dinner. She told us to follow her and within about a minute we were at a restaurant. We said our goodbyes and made our way inside. It seemed like we should seat ourselves so we sat down at an empty table. A few moments later a gentleman walked over kindly shaking his head and directing us to the front of the store where there was a wall of buttons. I had read about this type of ordering system, so I wasn't completely lost. I knew we had to select what we wanted to order using the buttons and bring the ticket to the chef. All of the menus were in Kanji and a lot of the pictures seemed to be the same.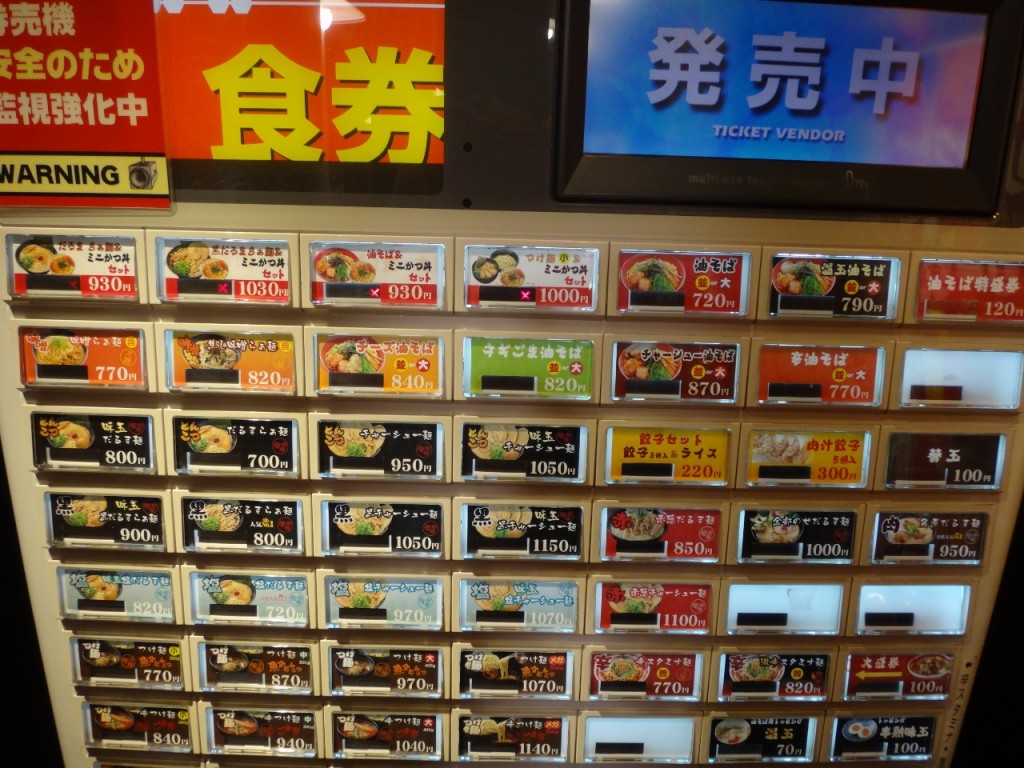 We started pressing the buttons but nothing was happening. We stood there confused for a few minutes until some young men walked in and I gestured for them to go ahead of us. I thought we could watch what they did and repeat it. We quickly realized that we needed to insert our money first, and then make our selections. When it was our turn, we put in our money and pressed a few buttons. We really had no idea what we were ordering. We took a seat and within about 10 minutes we were presented with a deliciously smelling, steaming hot bowl of ramen with a side order of 6 dumplings. After our first bite, we both agreed that this was the best bowl of ramen we had ever had…and it would be the best bowl for our entire trip (we ended up trying another two ramen places for lunches).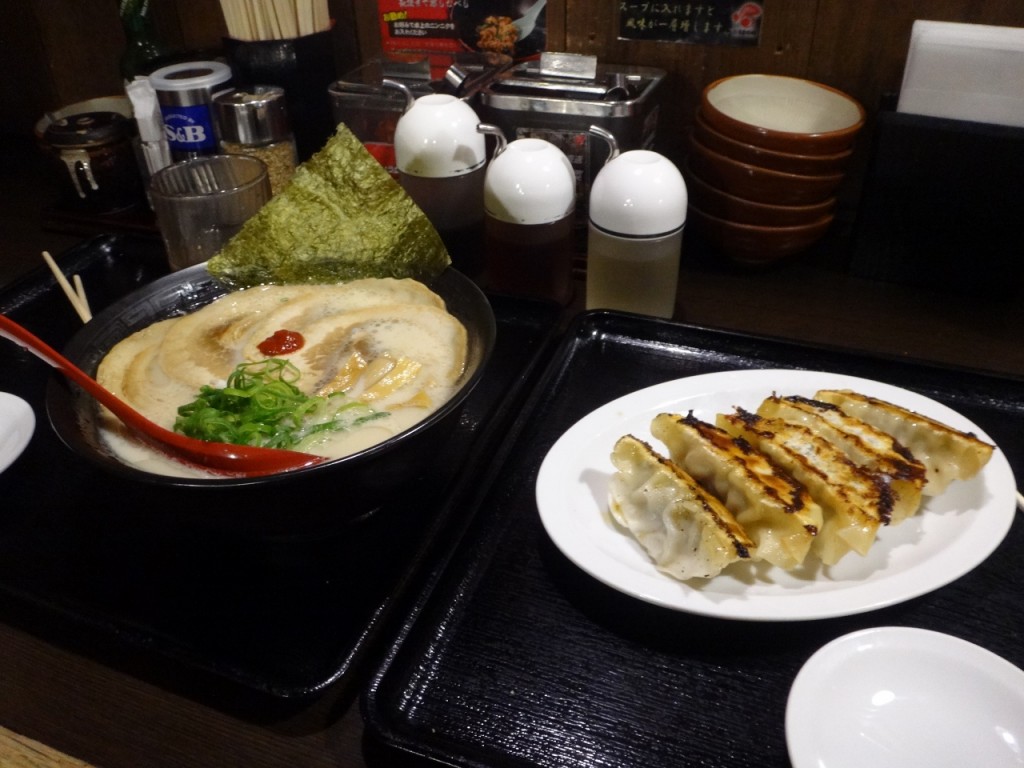 TRAVEL REVIEW: Tokyo Ramen

 Trip Highlight!
Our first full day in Tokyo was amazing and we can't thank Rie, from Backstreet Guides, enough. She showed us so much more than we could have seen by ourselves and pointed out things that we would have never noticed. The history and cultural insights that she shared with us were invaluable. It was like having a friend show us around the city for the day.
TRAVEL REVIEW: Backstreet Guides Tokyo

 Trip Highlight!
DAY 3: Tokyo – Cars, Shrines, and Neon Lights
This morning we woke up to a very foggy and rainy day in Tokyo. We decided to head down to the Family Mart which was located at the basement floor of our hotel. We grabbed an umbrella and a few breakfast items, including a couple of pre-packaged fresh waffles which turned out to taste quite great.
Today we were heading to the 44th Annual Tokyo Motor Show at the Tokyo Big Sight event venue.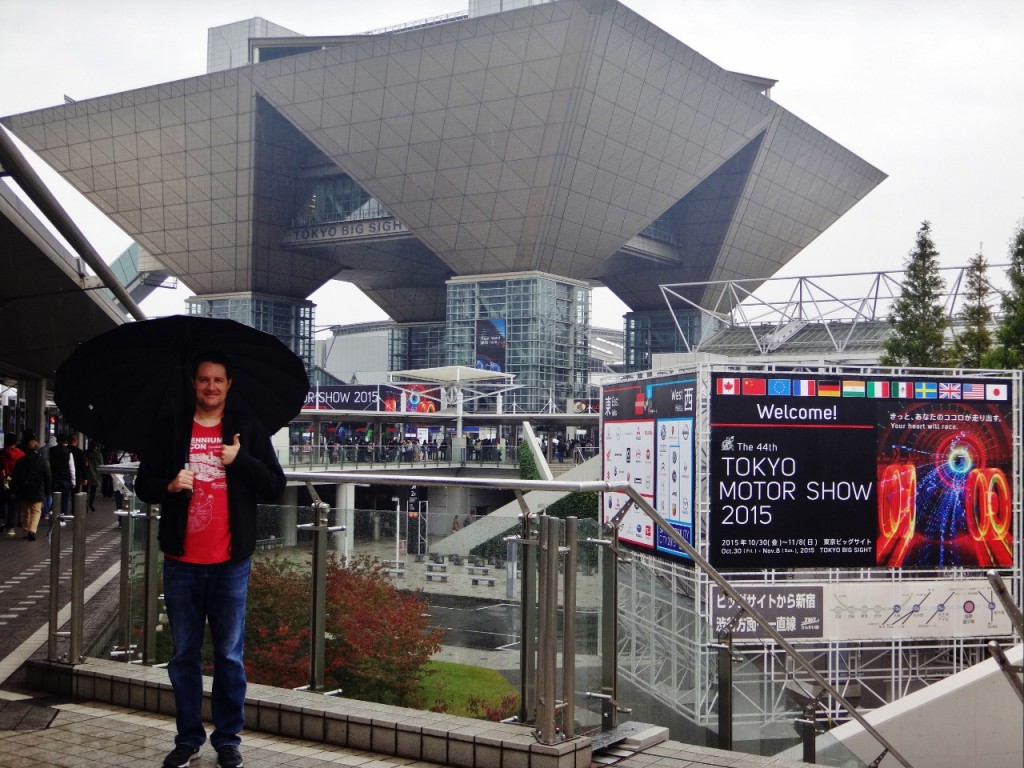 Brian is really into cars and when we found out that we would be in Tokyo during the week of the annual motor show, he was ecstatic. We took a quick and direct 30 minute train ride from the Shidome station under our hotel to the venue. We arrived about an hour before the event opened and there were already hundreds of people waiting outside under their umbrellas. We joined the que and patiently waited. Unlike events in America where crowds seem to rush the event entrance when the doors open, here everything was very orderly and we entered the venue in a quick single file line. However, once inside, the excitement of the motor show made things a bit more chaotic! I followed Brian's lead racing from exhibit to exhibit. I'm not a car person myself, but I will admit that I did have fun admiring some the new and innovative designs, as well as the very serious and futuristic car models. It was hard not to be excited when I was surrounded by such a high energy crowd of people.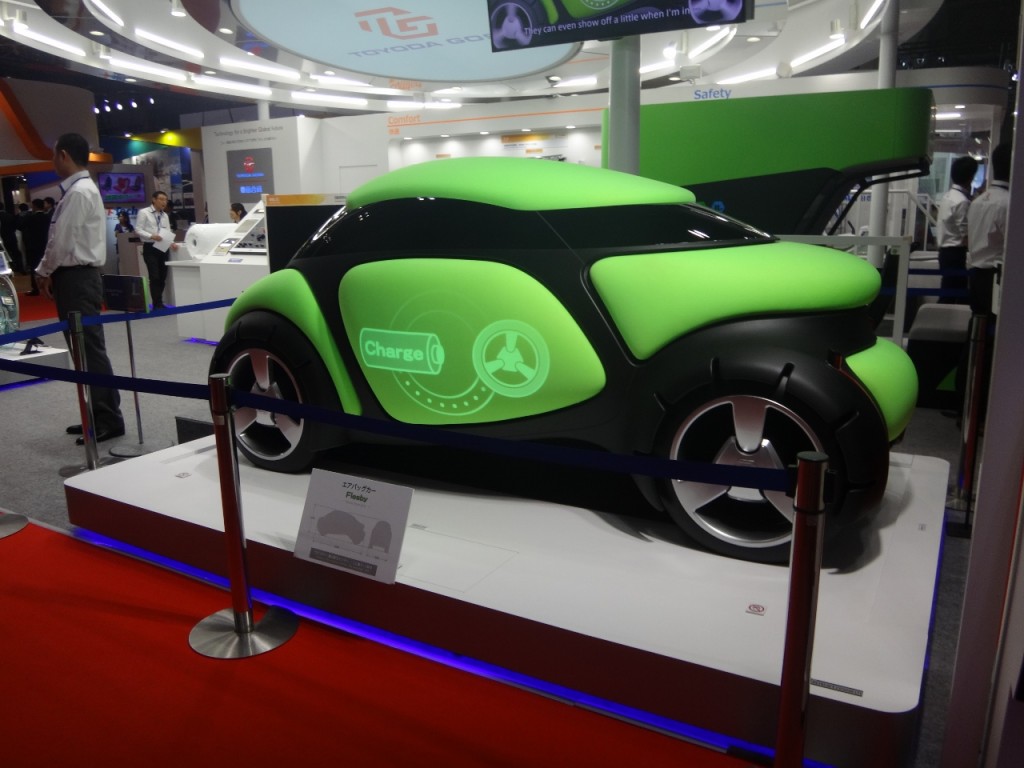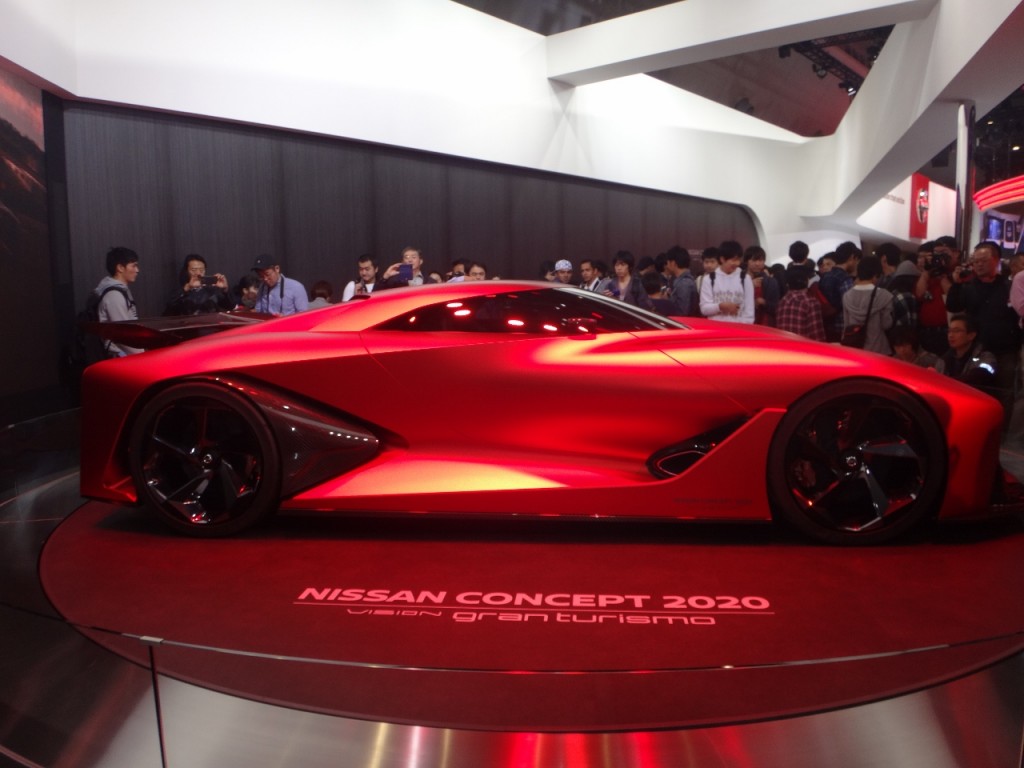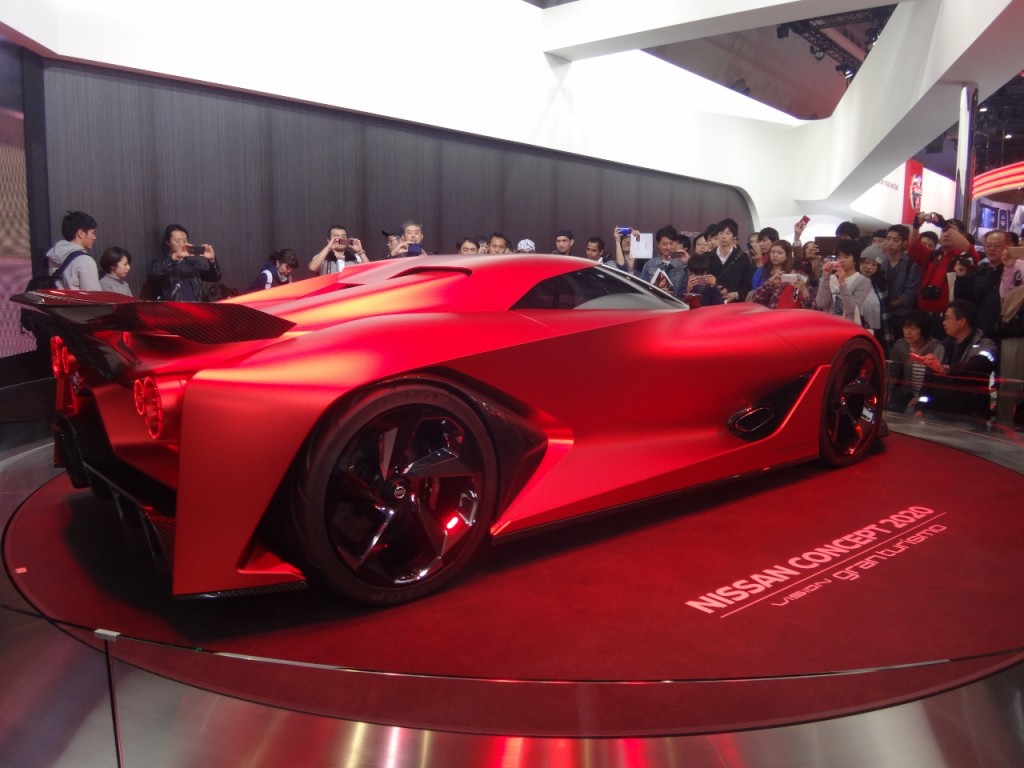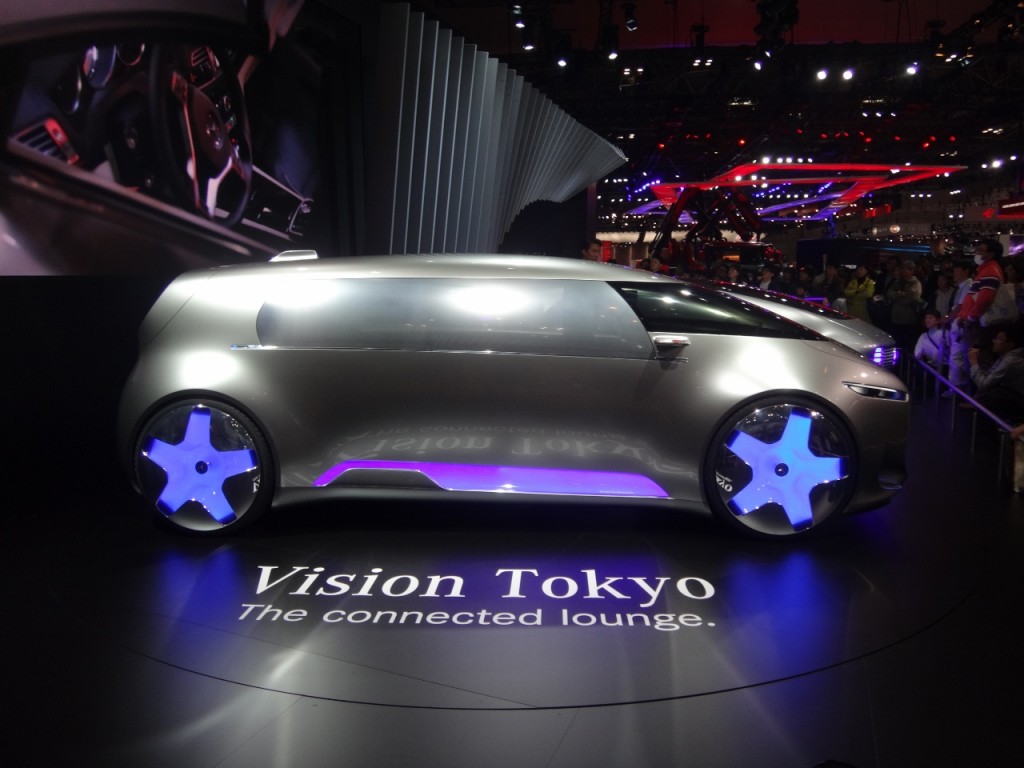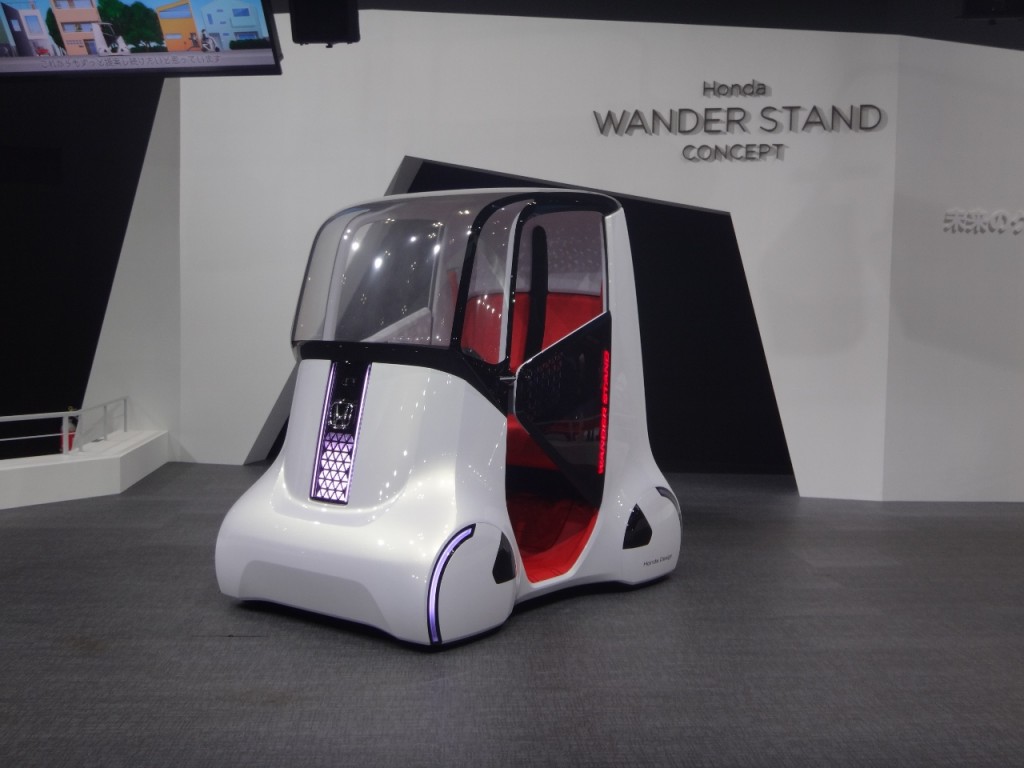 After a few hours it was time to drag Brian back to the hotel (he did not want to leave!), but we had to get some lunch and rest before our evening tour of the city. We enjoyed our day tour with Rie the previous day so much that we joined her group tour for the evening, called the "Night Out Tokyo" tour.
We only had a couple of hours before we needed to join our group tour, so we decided to grab a quick lunch at the hotel. We stopped in at our hotel's Japanese-French fusion restaurant and were greeted with a slightly awkward reception. We were asked if we had lunch reservations, which we didn't, but we managed to get the last available table. We found ourselves seated right in the center of a very small 8 table restaurant, dressed in jeans, t-shirts, and flip flops. We quickly realized we were VERY underdressed. What we had hoped to be a quick 30-45 minute lunch turned into an elaborate 90 minute full service meal. While everyone made us feel welcome, we still felt slightly uncomfortable and tried to hurry through all of our courses as to not be an eye sore for the fancy restaurant.
We made it back to our hotel room for a quick one-hour power nap before we had to catch a train to the Meiji Jingu Shinto Shrine to meet our tour group for the evening. The Backsteet Guides keep their group tours to a maximum of 10 people. Lucky for us, there were a few cancellations so it was just us and one other traveler from Australia, along with our guide Rie. We arrived at the Meiji Jingu Shinto Shrine at 3pm and it was still lightly raining. The rain and fog made the shrine very magical as we walked under the giant wooden Tori gate through the forest-lined path.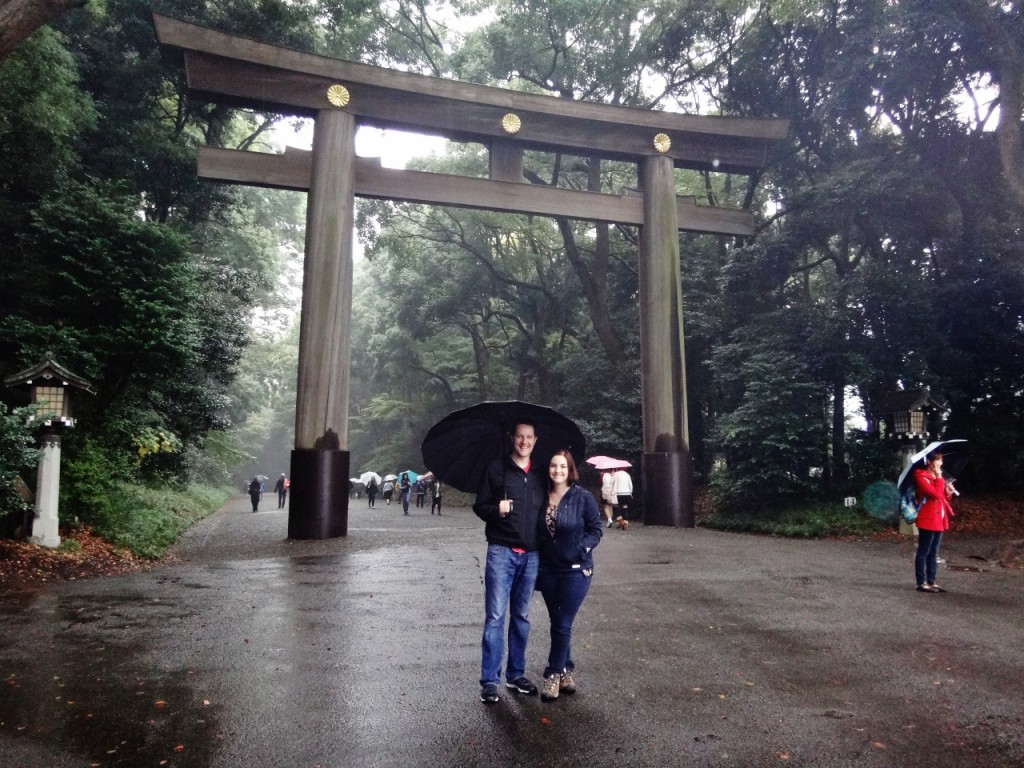 We had a peaceful walk while our guide explained the history and significance of this shrine. As we arrived at the shrine building, Rie pointed out the large tree on the far right of the shrine and two large trees that seemed to have grown into each other on the far left. The two trees symbolized love and was where you go to make a wish as a couple.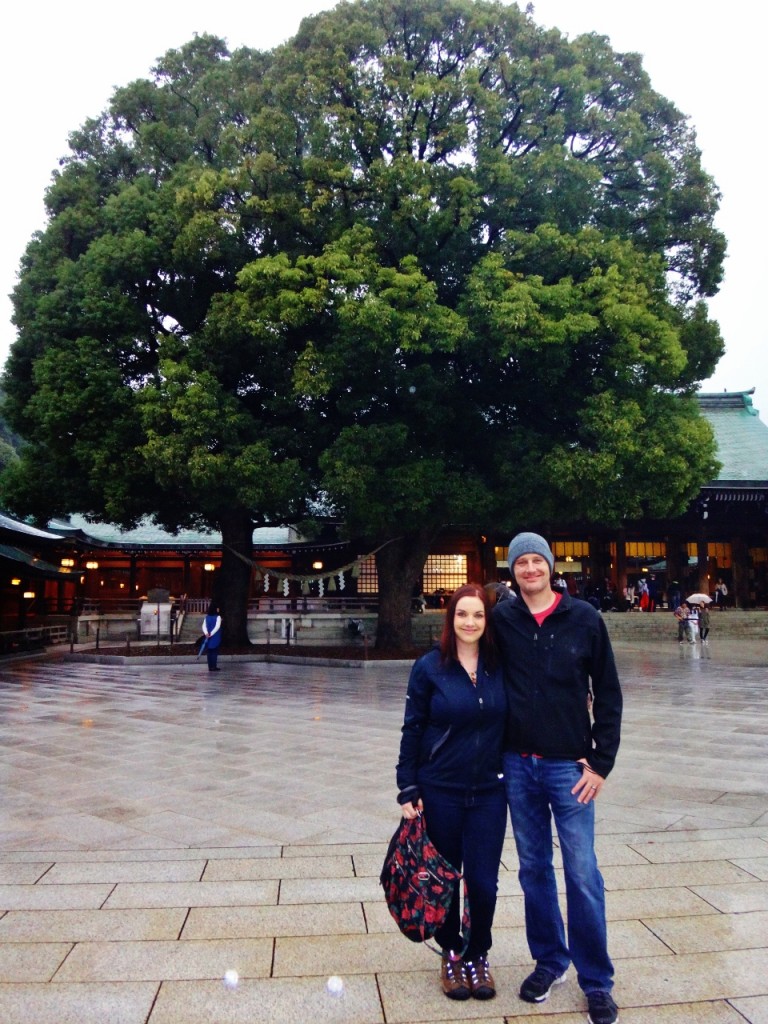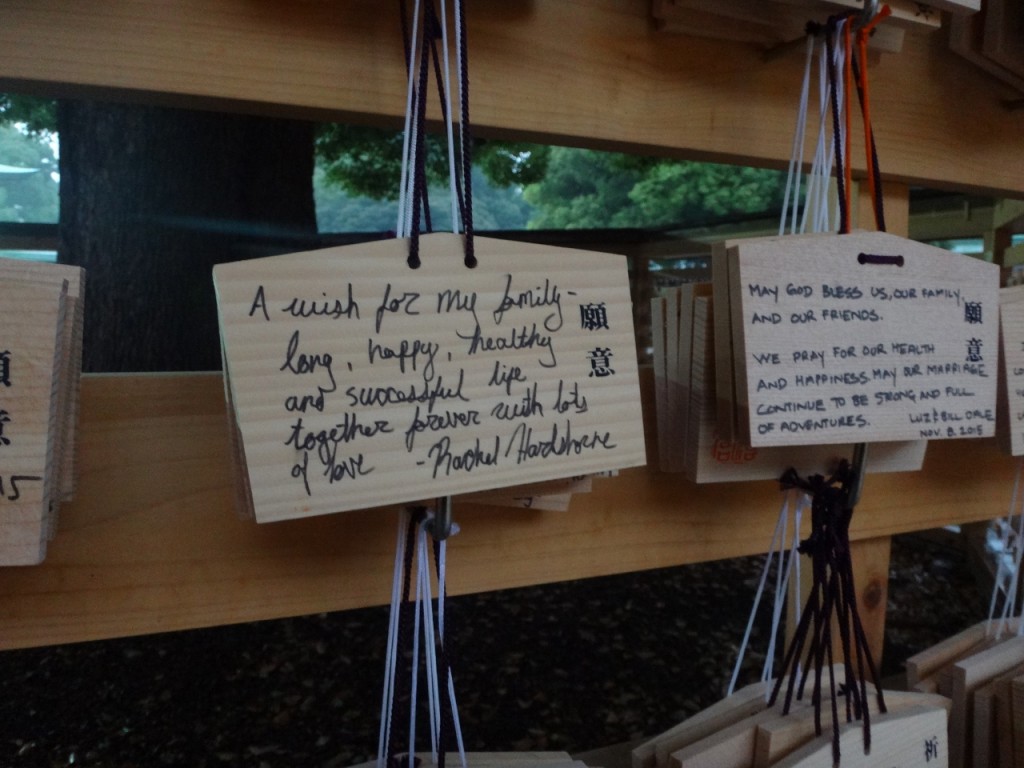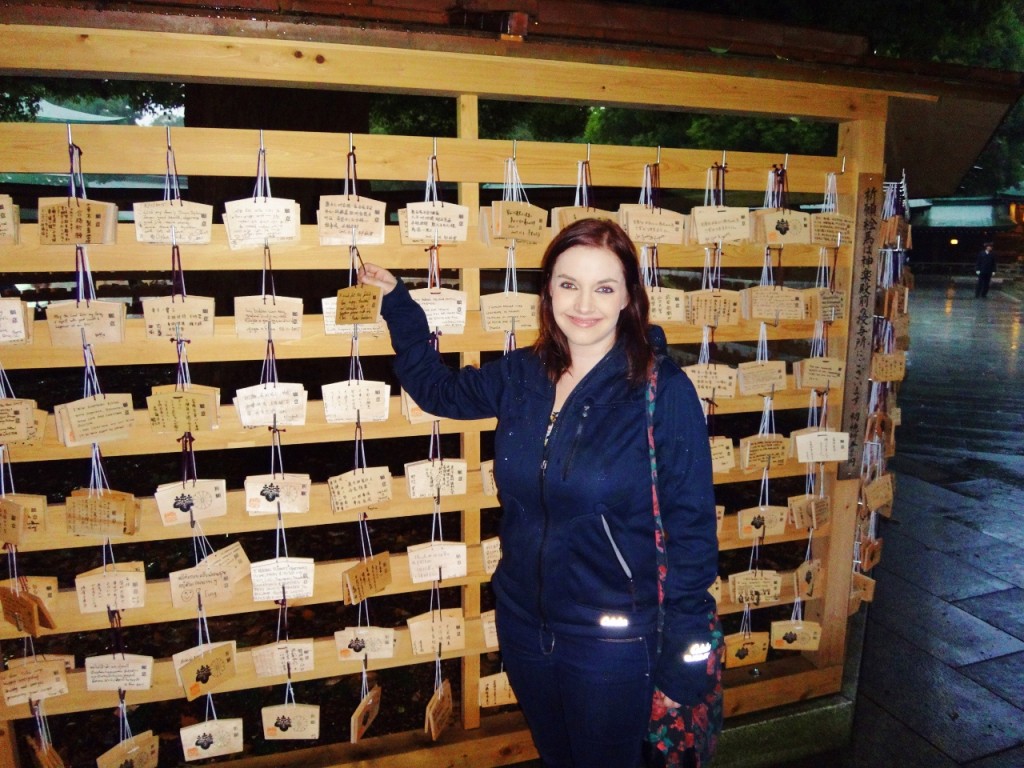 The single tree was meant for individual wishes. Rie explained that to make a wish here, you must slowly clap twice, bow twice, make your wish, and then bow once (I think I got that right?). Brian and I made a wish together and just as we were making our final bow, we witnessed a Japanese wedding procession leaving the shrine. We watching quietly in awe of everyone dressed so beautifully in traditional clothing – it was very special to see.
TRAVEL REVIEW: Meiji Jingu Shrine

 Must Do!
After the Meiji Jingu Shinto Shrine, Rie took us to Takeshita Street in Harajuku. It was Sunday afternoon and even though the rain had just started to stop, we didn't see as much "street fashion" as we had hoped. However, we did notice a ton of crepe shops which we thought was funny and also witnessed people hand making Japanese candies.
Our next stop was a yakitori diner at one of Rie's favorite yakitori restaurants. She had pre-made reservations for us and ordered us a set menu which included skewered and grilled shishito peppers and a deconstructed salad with dipping dressing.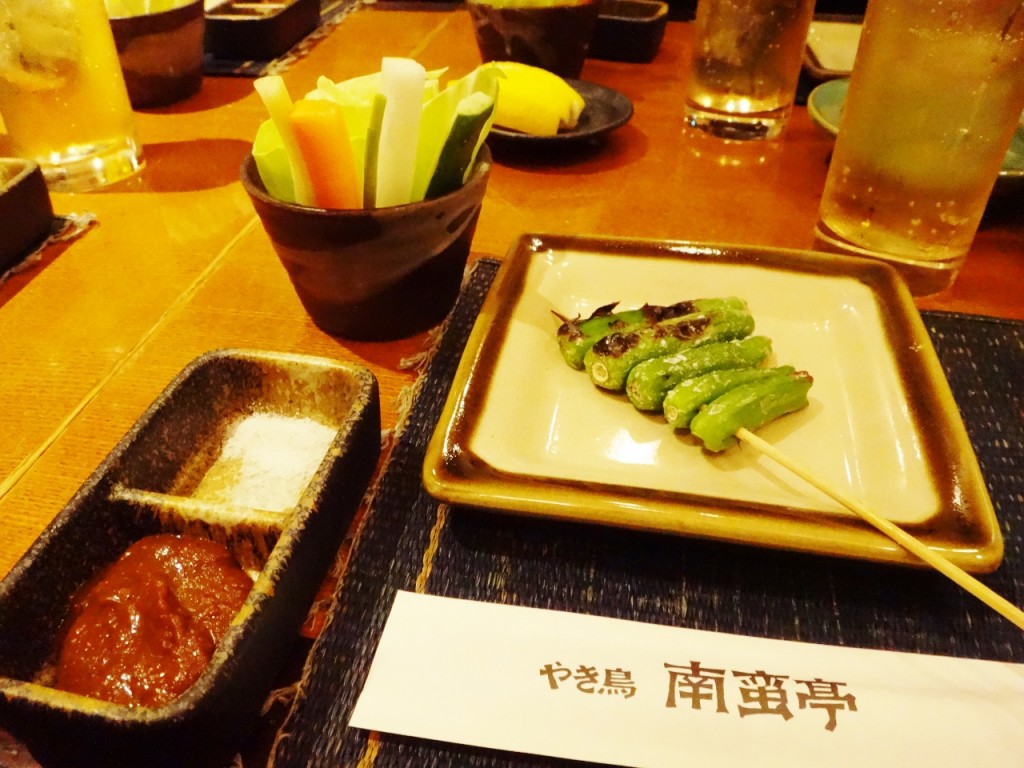 Our main course included rice and 3 types of grilled chicken skewers – chicken breast with shaved cilantro, marinated chicken thigh pieces with grilled leeks, and a spiced chicken sausage.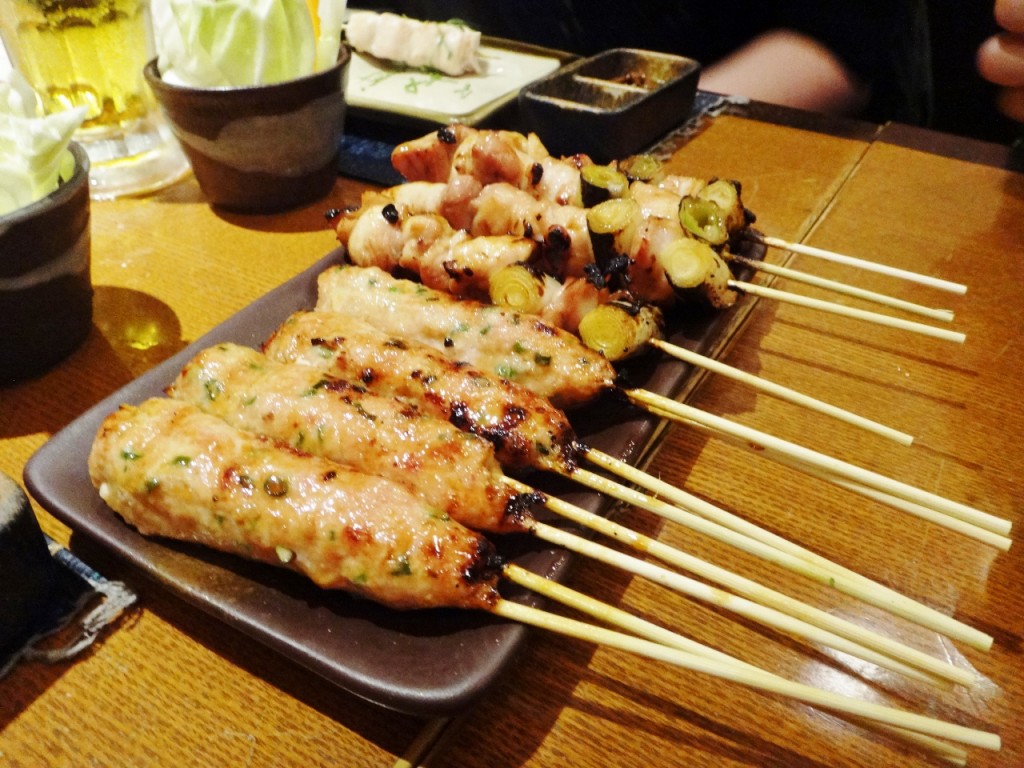 Everything was delicious. When I thought we were done, Rie gave us the opportunity to try something a little more exciting off the menu. She told us about the raw chicken sashimi which is supposedly popular in Japan, but that very few Americans have been willing to try it. Brian took the challenge and ordered the chicken sashimi – I was shocked and a bit worried but Rie ensured us that it was very safe. The server brought out a plate with a heap of raw chicken pieces. It was not something I was willing to try, but to my surprise Brian really enjoyed it and ate every last piece!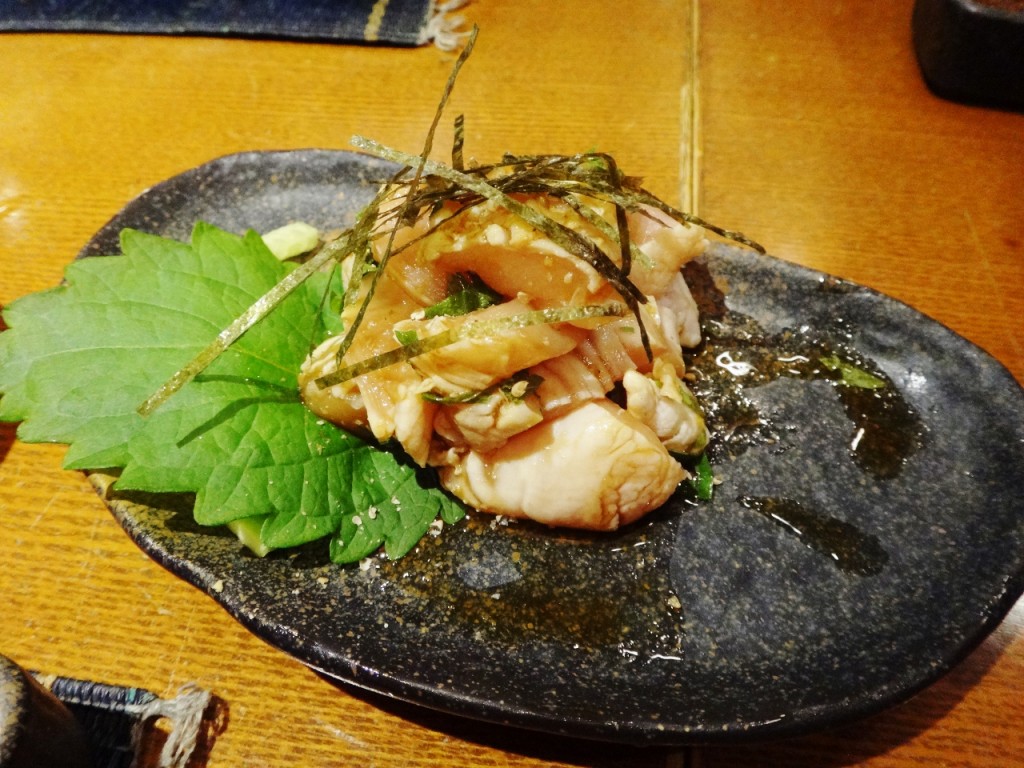 TRAVEL REVIEW: Yakitori

 Must Do!
After dinner, we made a quick stop at the world's busiest pedestrian crossing, the infamous Shibuya Scramble. We watched as what seemed like hundreds of people crossing the intersection all at once.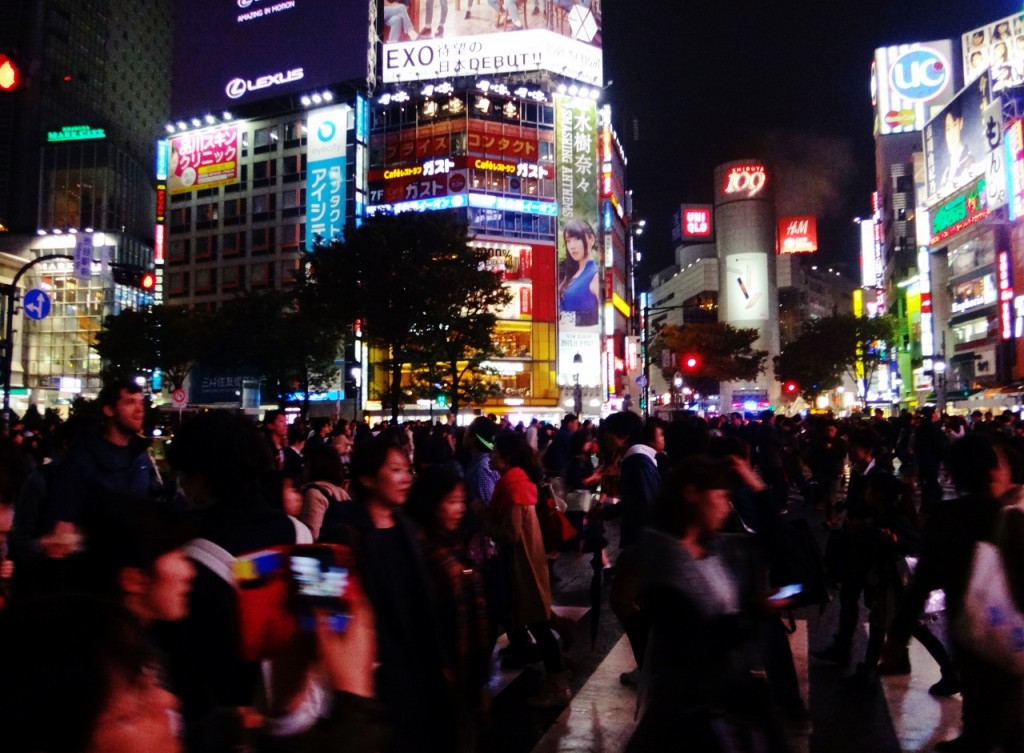 It was definitely nothing we had ever seen before in Arizona. Next we headed to Drunkard's Alley which was a small pathway crammed with tiny bars, restaurants and izakayas. It was really very fun to peer into the small restaurants to see just a counter and maybe 5-6 seats.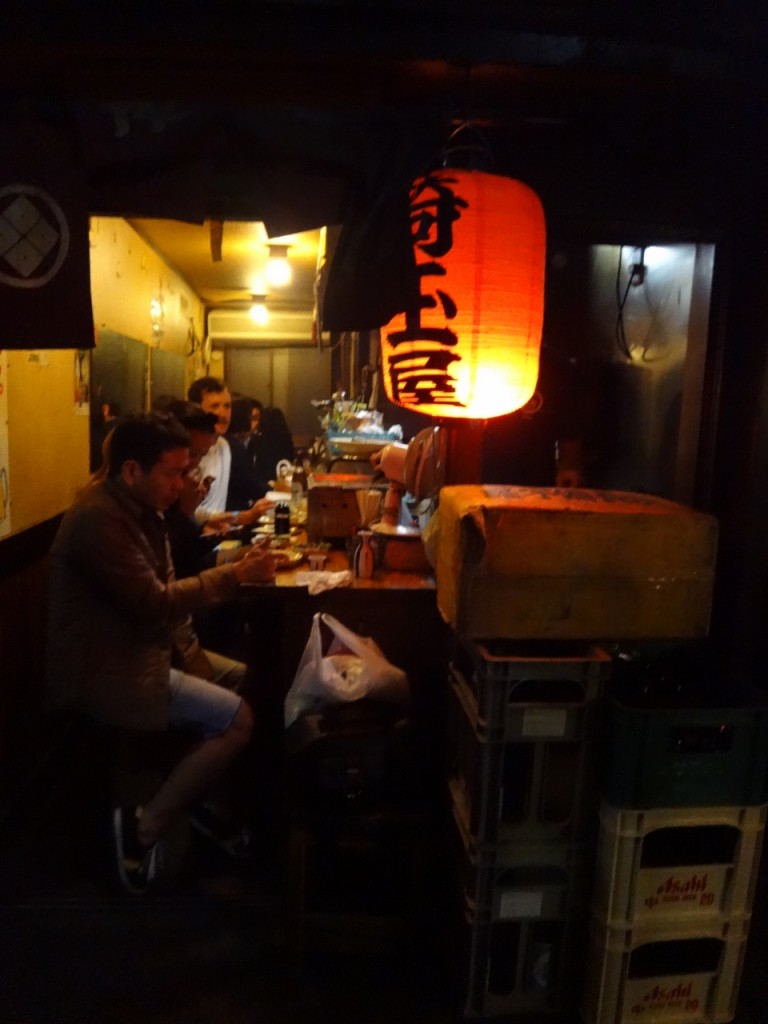 We also visited Golden Gai that evening which was very similar, but I think was primarily bars only. It made me think how such a tiny place could make enough money to stay in business, but each restaurant/bar we passed was packed full and very lively. It seemed like there were enough options in these alleyways to choose a different restaurant every night for a year!
We then headed to Kabukicho for the impressive neon lights. I remember thinking that it seemed like day time out because the streets were so bright under all the lights.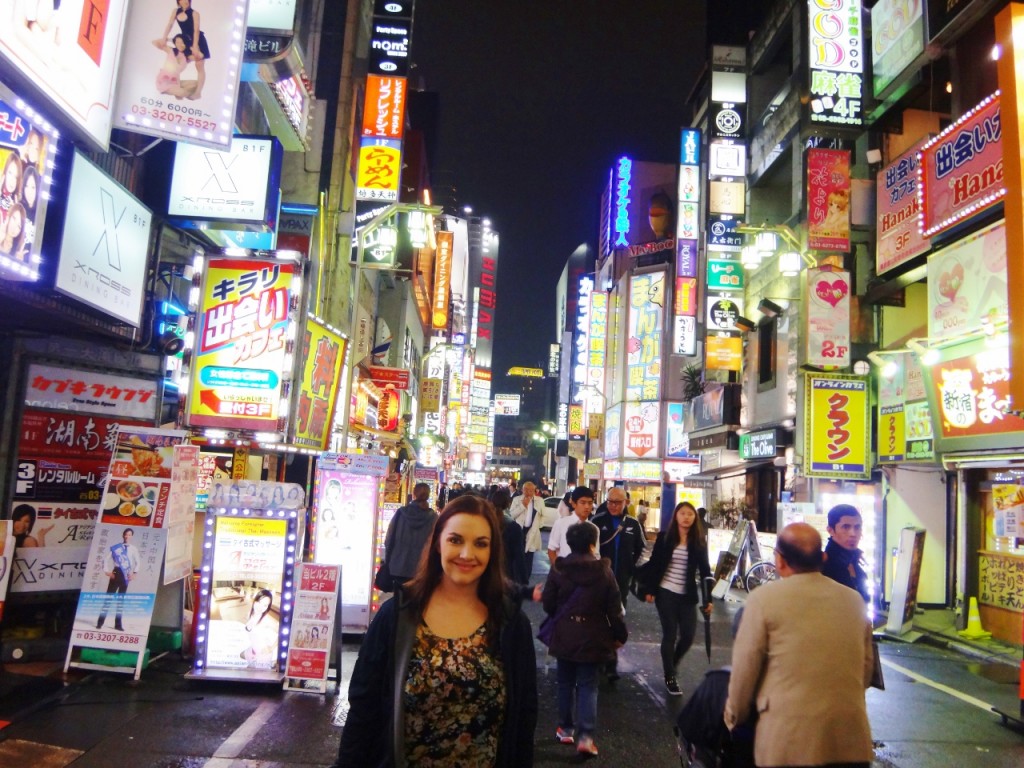 Next up was Roppongi Hills and Mori Tower. By this time I was beginning to get very tired and my feet were hurting. The evening tour felt a little more rushed, but it was a great way to get a quick immersion into Tokyo night life and make a list of places we'd like to return on our own for further exploring. Near the Mori Tower, Rie brought us to a street that was lined with beautifully decorated trees in blue and white glistening Christmas lights.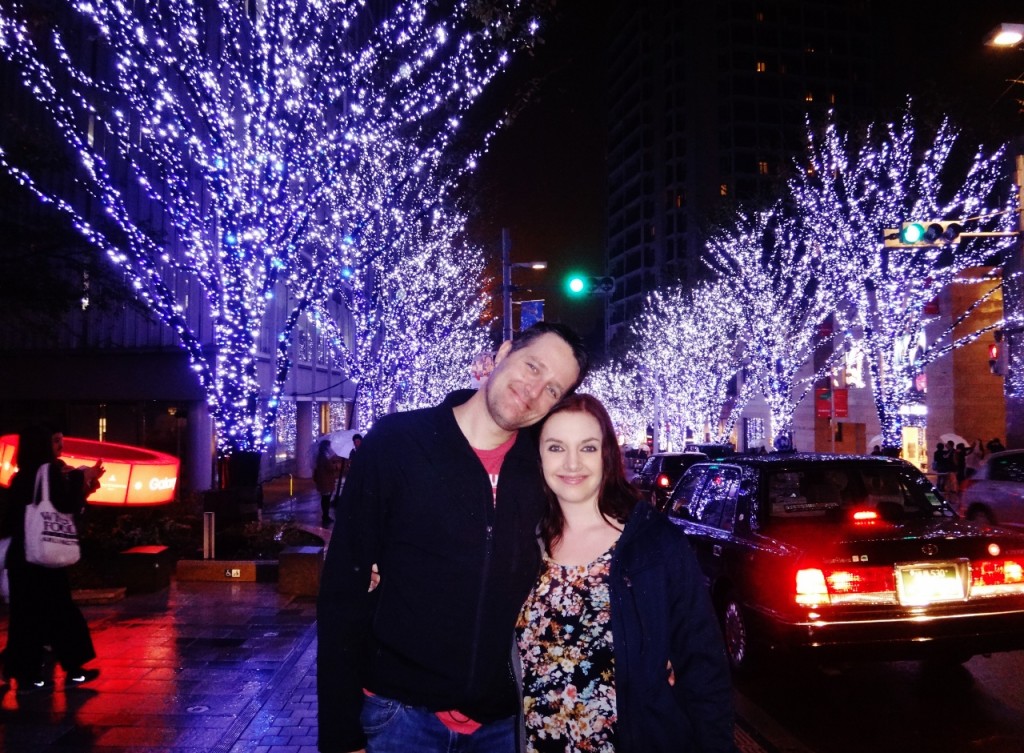 To end the walking tour, we took an evening stroll through a small garden that was illuminated for the autumn colors. It was a peaceful way to end a very busy evening.
Trip Resources
Reviews: www.tripadvisor.com
Backstreet Guides Tokyo: www.thebackstreetguides.com
Park Hotel Tokyo: en.parkhoteltokyo.com
Tokyo Big Sight Events: www.bigsight.jp